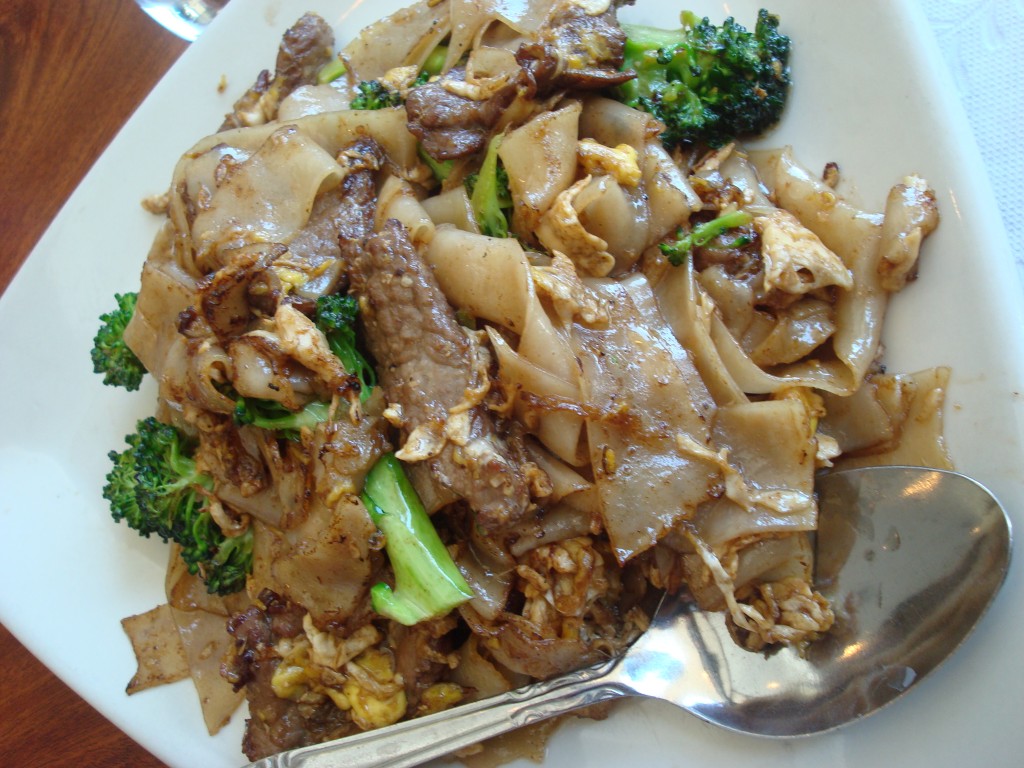 One 100 degree afternoon, the three Fujitaki children decided that it's been long overdue that we have lunch.  I'm very lucky to be close to my brother and sister— I love them very much, even if we want to kill each other sometimes. We decided to have some Thai food at Original Thai BBQ over by where we grew up. The lunch specials are very affordable and come with a good amount of food. My brother frequents another location in Studio City, which he says is better, but we found the food to be pretty good.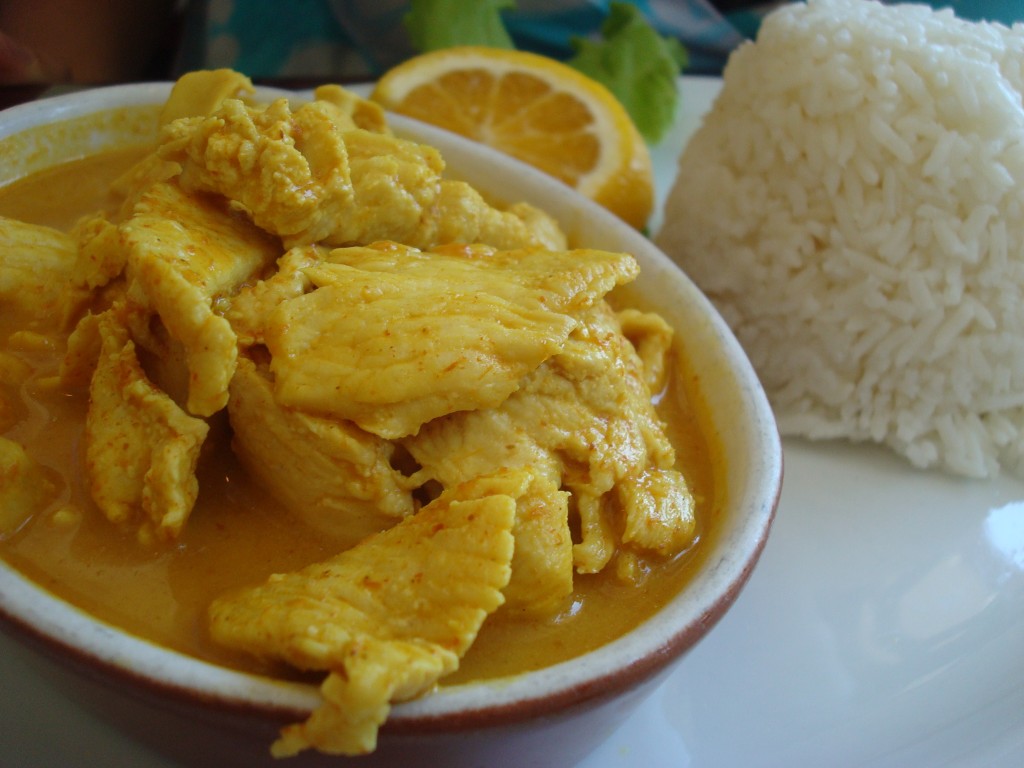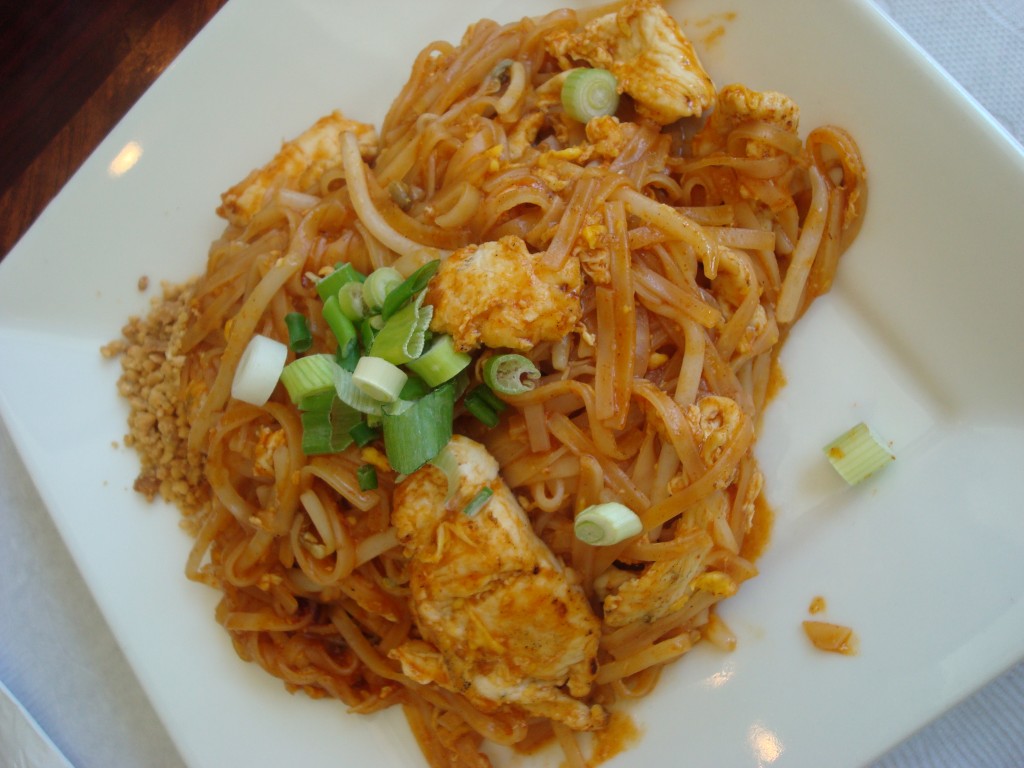 My sister ordered the Yellow Curry lunch special, my brother ordered the Pad Thai, and I ordered Pad See Ew, and we shared an order of Drunken Rice. We enjoyed our food and chatted about a bunch of things that we needed to catch up on and Maleeya ate some Thai food and rice with us too. I enjoyed the rice a lot. It had very good flavor from the garlic and bell peppers. My Pad See Ew had good flavor, but it needed those Thai chiles, the ones that you have to ask for on the side, to perfect it.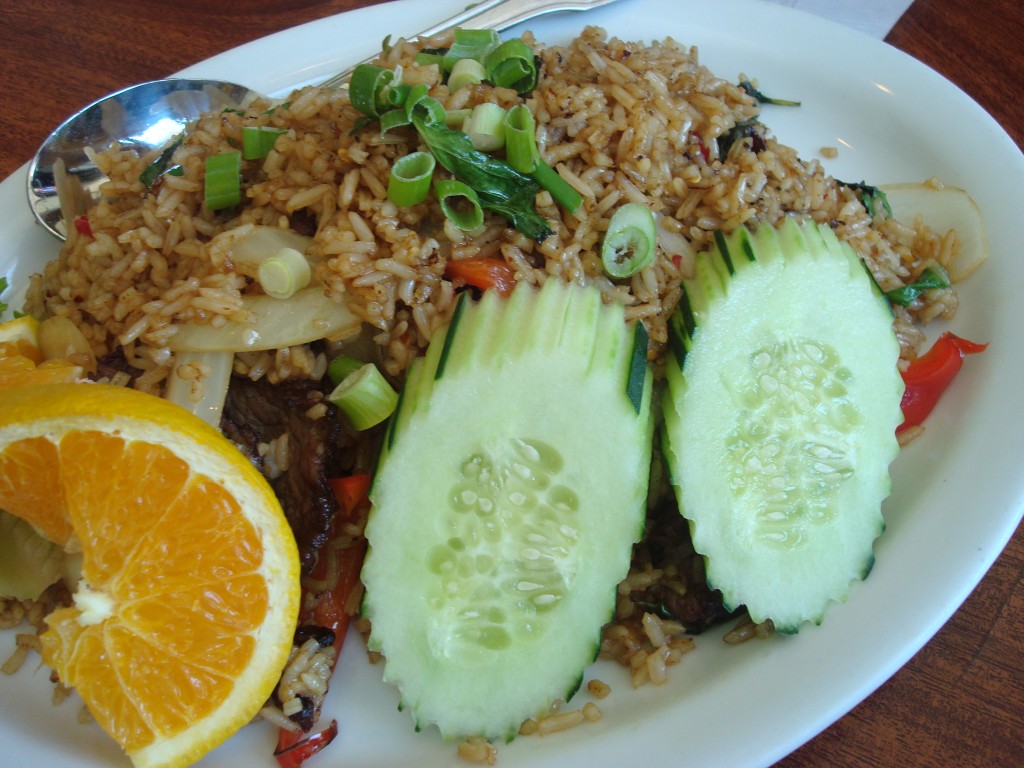 Overall, I think we had an enjoyable outing with a little brother and sister time, which is always fun.
cheers
-Unrivaledkitch