A first birthday in my family is nothing to be trifled with. For Amaya's big day, we had to do something that would keep everyone relatively cool, since August in the San Fernando Valley can get up to 100 degrees or higher. My family has taken Maleeya and Amaya to this amazing play space for a little while now, it's called We Rock the Spectrum Kid's Gym and they have so many fun things to play with that allow children of all abilities to come together and be in a very safe and loving super fun space. So my sister decided that we would have Amaya's Snow White inspired First Birthday at We Rock the Spectrum.
The decorations were beautiful and the atmosphere was so fun. Between food, jumping on trampolines, zip lining and swinging, the kids enjoyed cake and sang happy birthday to my sweet little leo for her big party. I took some time to make a few apple inspired desserts: little Rice Krispies red apples with graham cracker stems and little green leaves and of course, red candied apples as well as a few caramel ones too. The food was inspired by kids' favorites so it naturally lent way to finger foods.
Everyone enjoyed themselves on this beautiful day celebrating this lovely little lady who I can't believe is already one-year-old! Happy Birthday Amaya, Auntie loves you! I'm so glad I could be with you on your special day.
Hot Dog Cornbread Muffins with
Fruit Platter and Veggie Platter with Purple Basil
Spinach Pinwheels with Hummus and Mortadella
Turkey Pinwheels with Cheese
Ham Pinwheels with Hummus
Mac n Cheese with Peas and Carrots  
Rice Krispies Treats Red Apples with Graham Cracker Stems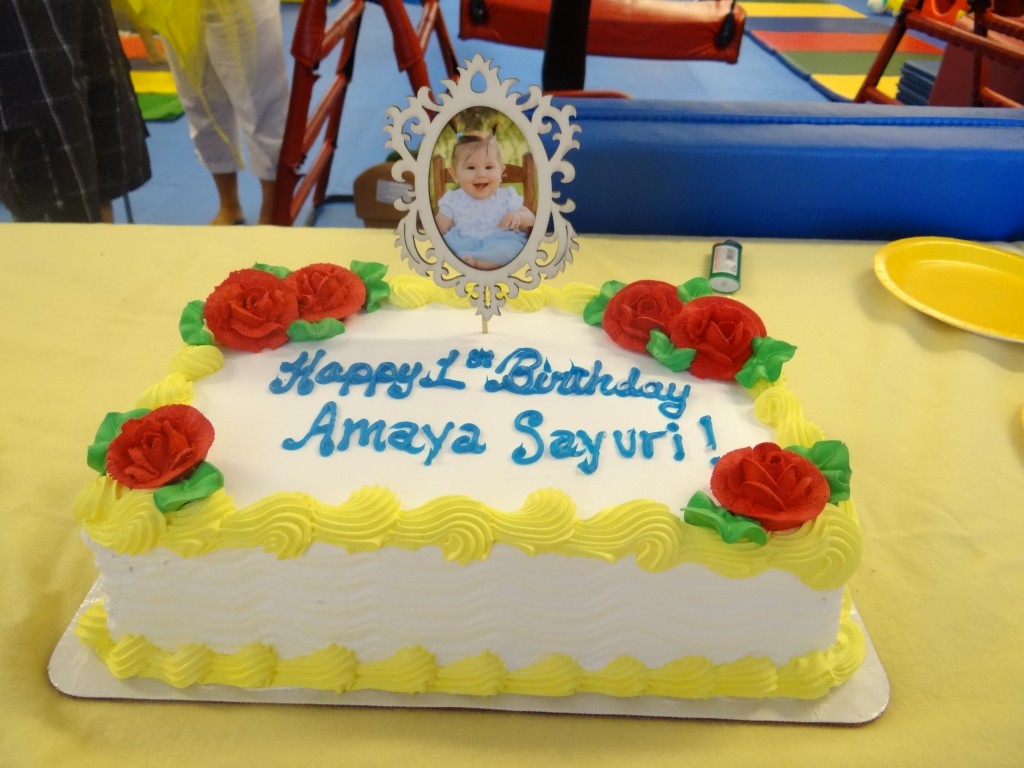 cheers
Unrivaledkitch