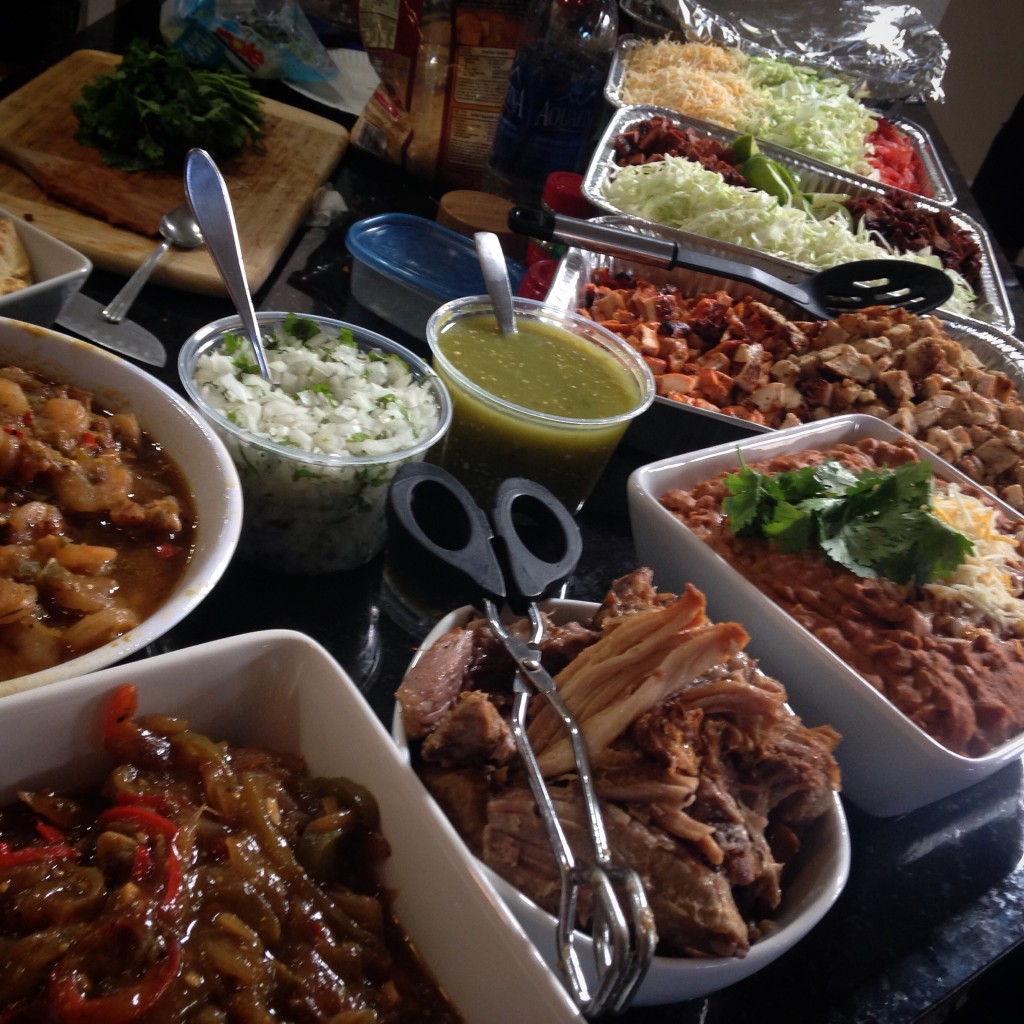 A couple of weeks ago, Brandon and I cooked for his dad's going away party. He'll be out of state for work for some time so we decided it would be nice to get his friends together and enjoy company while he was still in town. Being in the military is a difficult profession and I can't imagine what our country would be without the help of so many men and women all over the world who sacrifice so much for our safety.
So for this event we had two chefs and one kitchen. Brandon and I have worked together in some kitchen during various times for the last 7 years professionally, at home, or at someone else's home/event. You can currently visit Brandon at Blush Restaurant and/or Blind Tiger in Santa Barbara, where he is the Executive Chef.
Though most of my time is spent cooking for my family and teaching yoga, it's nice to prepare a large meal for wonderful people. We decided to have a massive taco fiesta. Our first go with the barbeque ended up not too successful because the grill wasn't in working order, so we went for the simple charcoal grill that I'm used to and I grilled the food while Brandon cooked inside. I think overall it was a great team effort. Safe travels, Andy!
Menu
Carne Asada
Grilled Chicken
Chopped Seasoned Pork
Grilled Portobello Mushrooms and Zucchini
Spanish Bay Shrimp
Mixed Vegetable Sofritas
Chorizo Bean Dip
Guacamole
Salsa with Green Chiles and Garlic
Tortillas and Toppings
Dessert
Coconut Cream Pie with Bananas and Fresh Peaches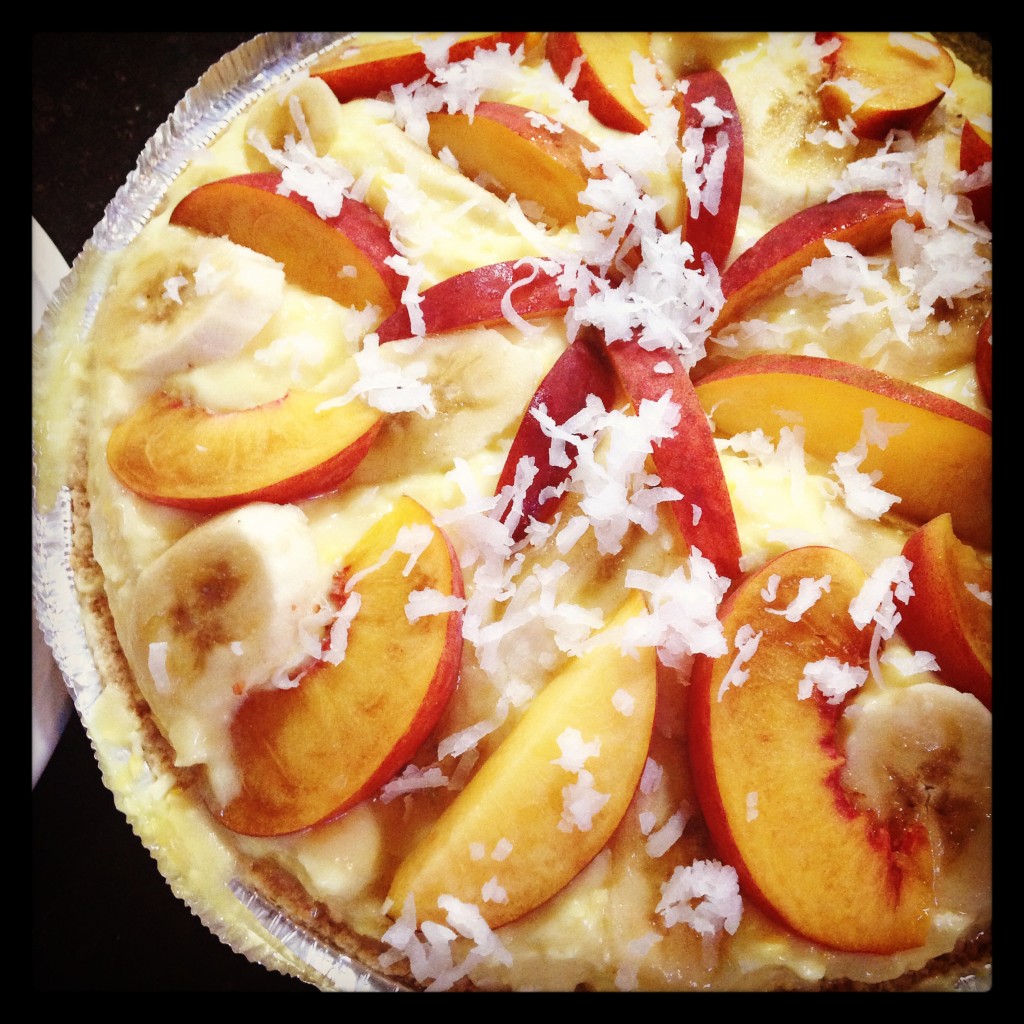 Grilled Cinnamon Peaches and Pineapple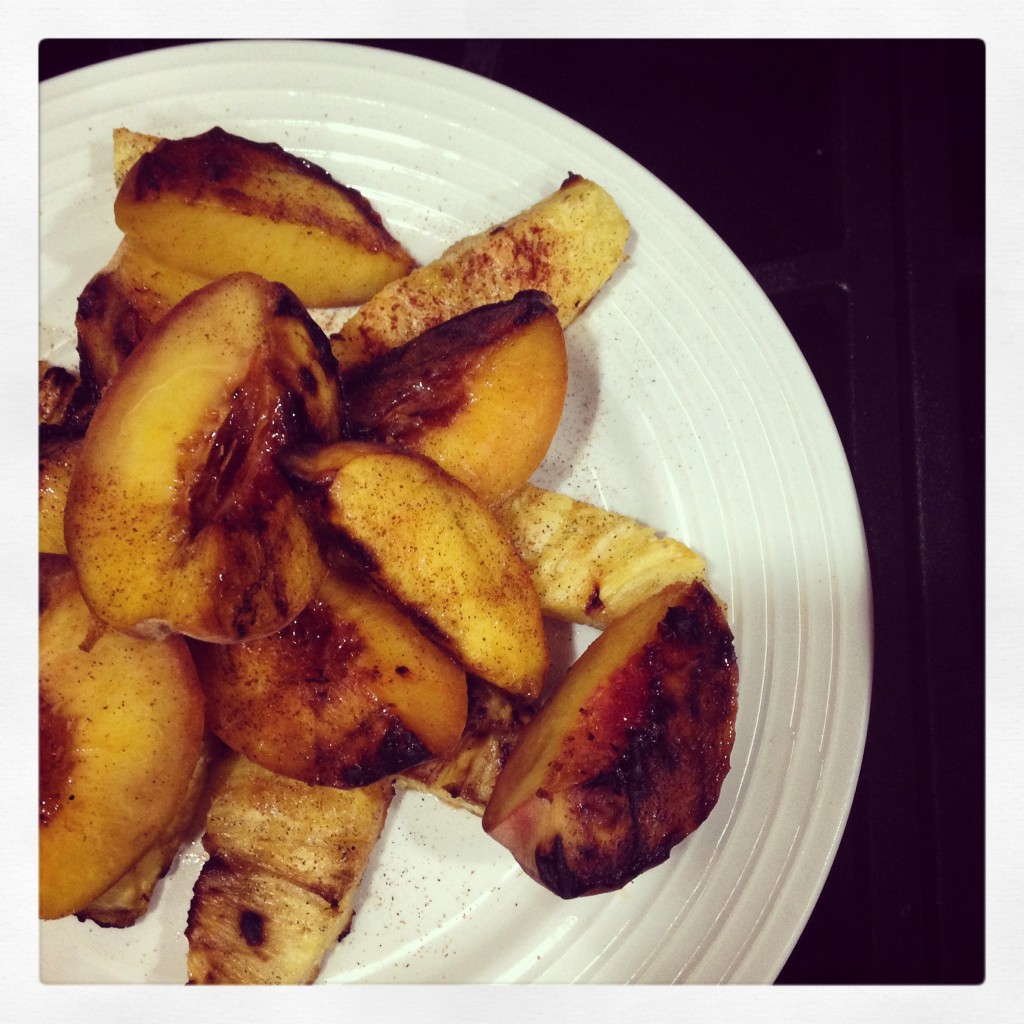 Rocky Road Pudding Pie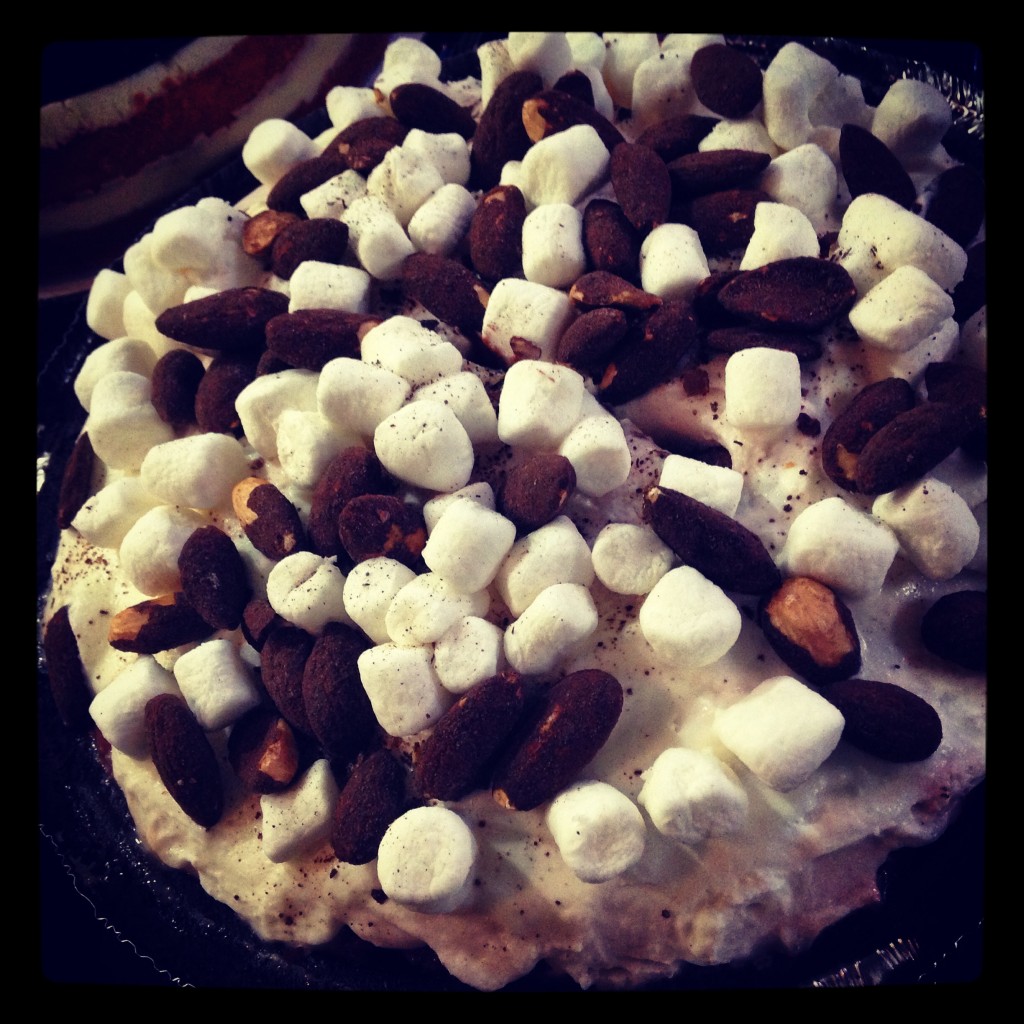 Rocky Road Pudding Pie Recipe
Layered dark chocolate and white chocolate pudding in Oreo crust with marshmallows and chocolate dusted roasted almonds
1 Oreo Crust
½ cup cocoa dusted roasted almonds
1 cup miniature marshmallows
1 cup heavy whipping cream
Place cold heavy whipping cream in a small bowl. Whip with a hand mixer till thick whipped cream forms, no powdered sugar necessary. About 3-5 minutes on medium speed.
1 small box Hersheys white chocolate pudding
1 ¾ cup whole milk
Make pudding according to the box directions for pie.
1 small box Hersheys dark chocolate pudding
1 ¾ cup whole milk
Make pudding according to the box directions for pie.
Pour 1/2 of the white chocolate pudding into the bottom of the Oreo crust. Top with ½ cup of marshmallows and pour ½ the dark chocolate pudding on top. Mix the remaining pudding together and fold in the whipped cream till smooth. Top pie with the mixture and smooth into a mound. Top with the remaining marshmallows and cocoa dusted almonds. Refrigerate for one hour or more.
Unrivaledkitch