Las Vegas…. what a crazy, interesting, evocative, and mischievous place to visit. It's one of my favorite places to people watch and remember why I am where I am now and not where I used to be. Brandon's grandparents, aunt, uncle and cousin live in Summerlin, just outside of Vegas, and we were finally able to take a weekend trip out there to spend time together and with them. We had so much fun with everyone and it was truly the trip we needed to just get away and not work for a few days — both of us are complete workaholics. Spending time away gave me a really great appreciation for everything I do and reminds me that I need to keep my life outside of work a priority as well. Life is too short not to live it fully and enjoy and embrace the present moment.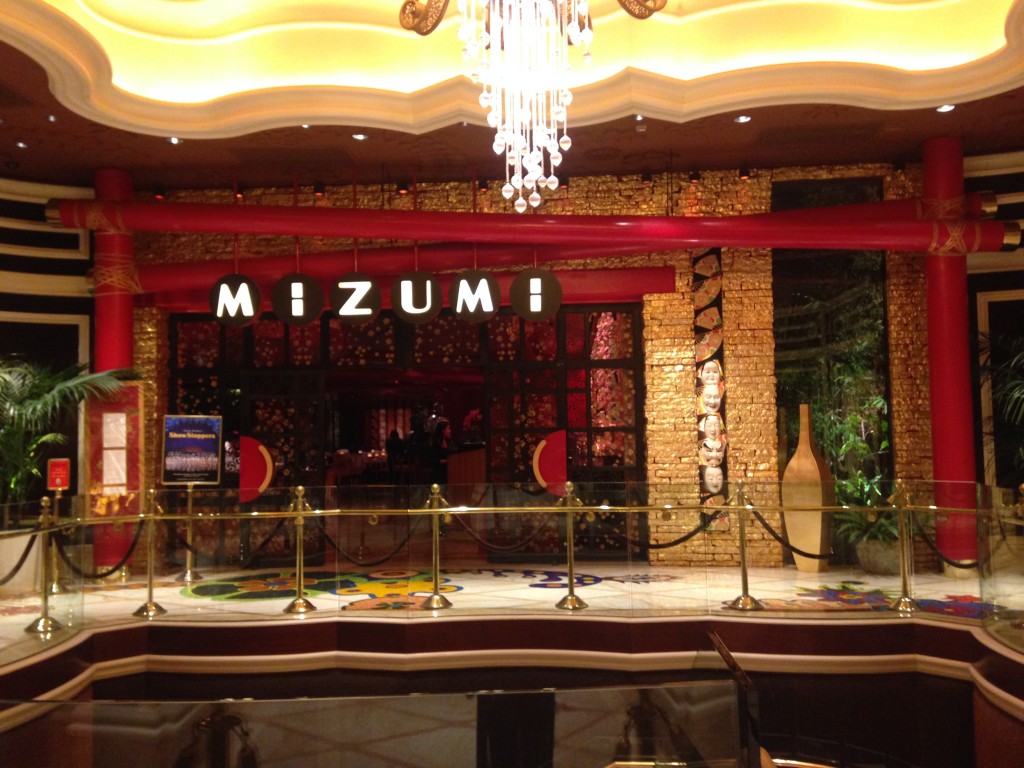 Brandon and I had a really amazing evening out together and we shared a delicious meal at Mizumi in The Wynn hotel. It is a beautiful Japanese restaurant with a waterside view and an absolutely amazing ambiance. It's been a while since I've eaten at or written about a restaurant of this caliber. It was truly a refreshing breath of air to see this type of service and particular care and attention to detail that Mizumi takes with each plate.
We started with drinks. I had a
The Dream (champagne, elderflower liqueur and preserved edible hibiscus) and a Mizumi Cloud (lemongrass, yuzu, gin and ginger liqueur). Both drinks were delicate and flavorful. The slight sweetness of the elderflower liqueur gave the champagne a refreshing flavor. The Mizumi Cloud was sweet, but tart, and gave the gin an enlivening elegance.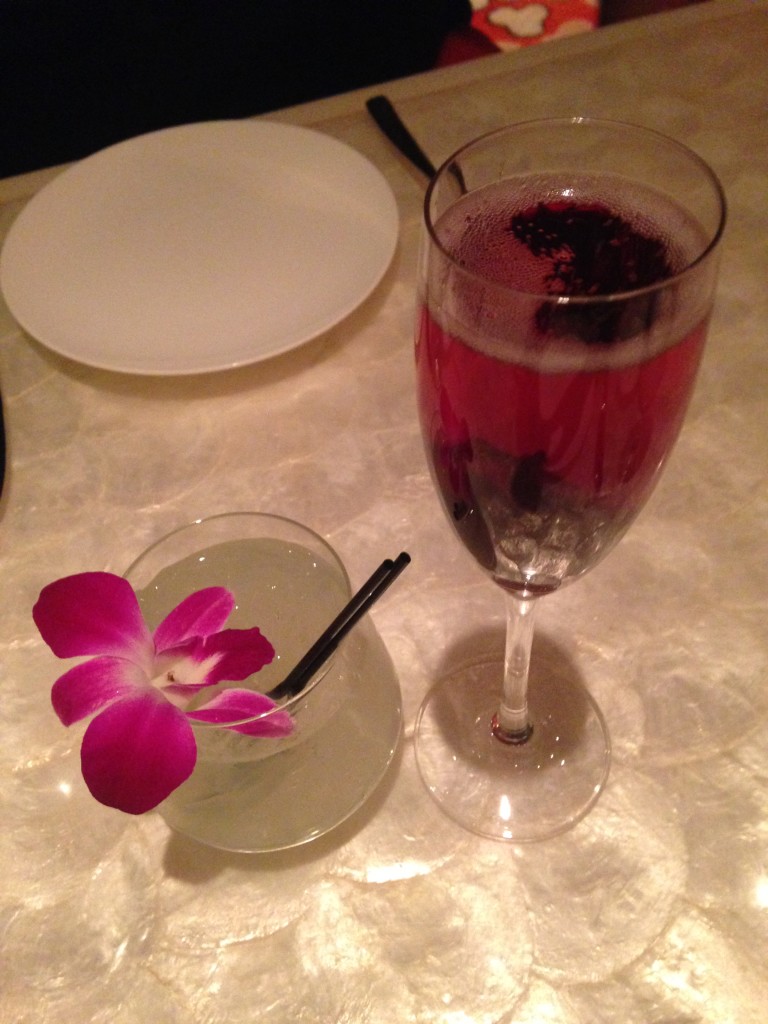 We decided to get a selection of hot and cold items instead of ordering sushi rolls.
Shiromi Usuzukuri, thinly sliced white fish (snapper), ponzu, miso flakes, momiji oroshi, scallion oil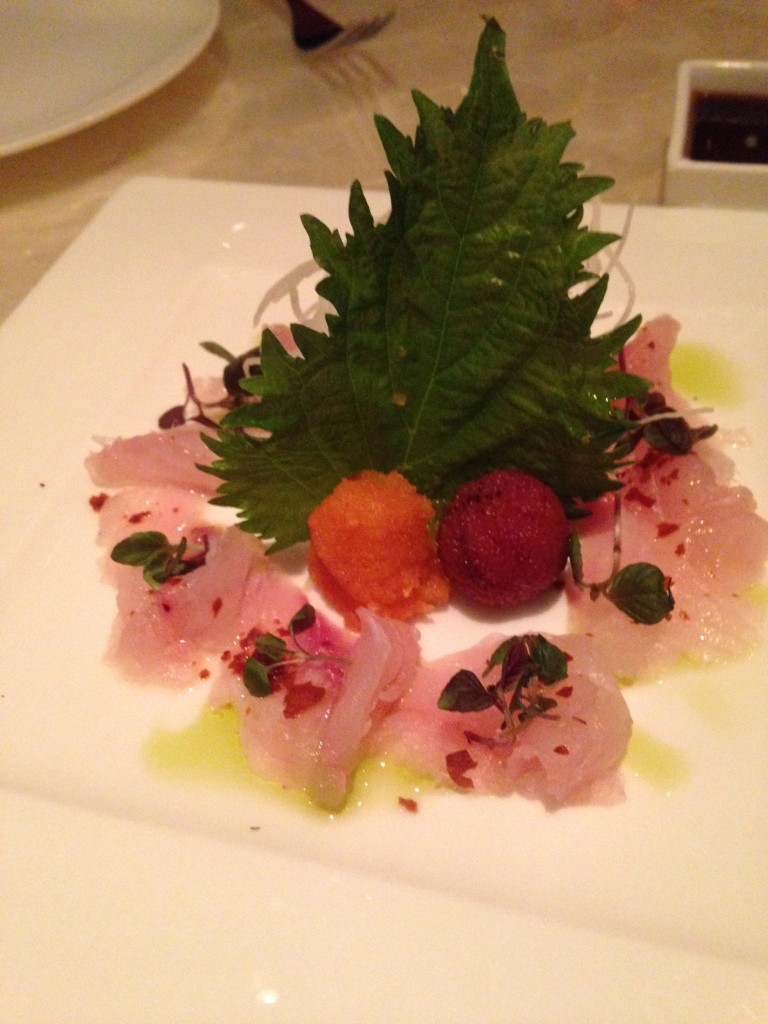 Yellowtail Sashimi and Jalapeño Gelée,
crispy onion, cilantro oil, ponzu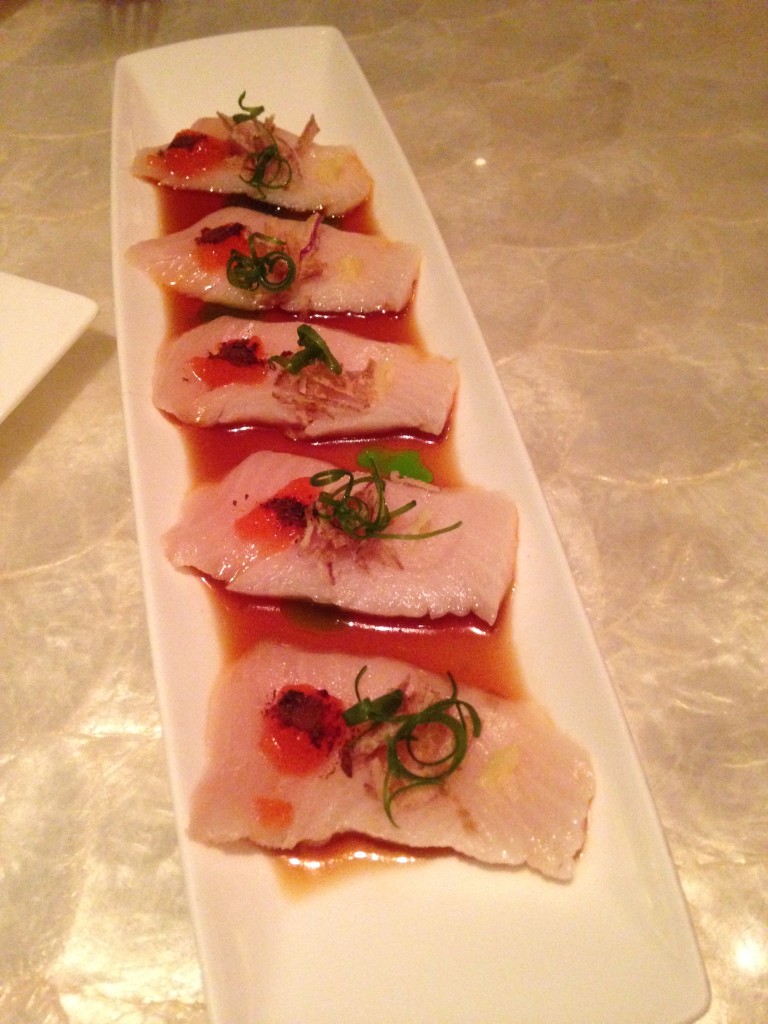 Robata Platter, s
ea bass, organic Jidori Chicken, beef tenderloin, shishito peppers, shiitake mushrooms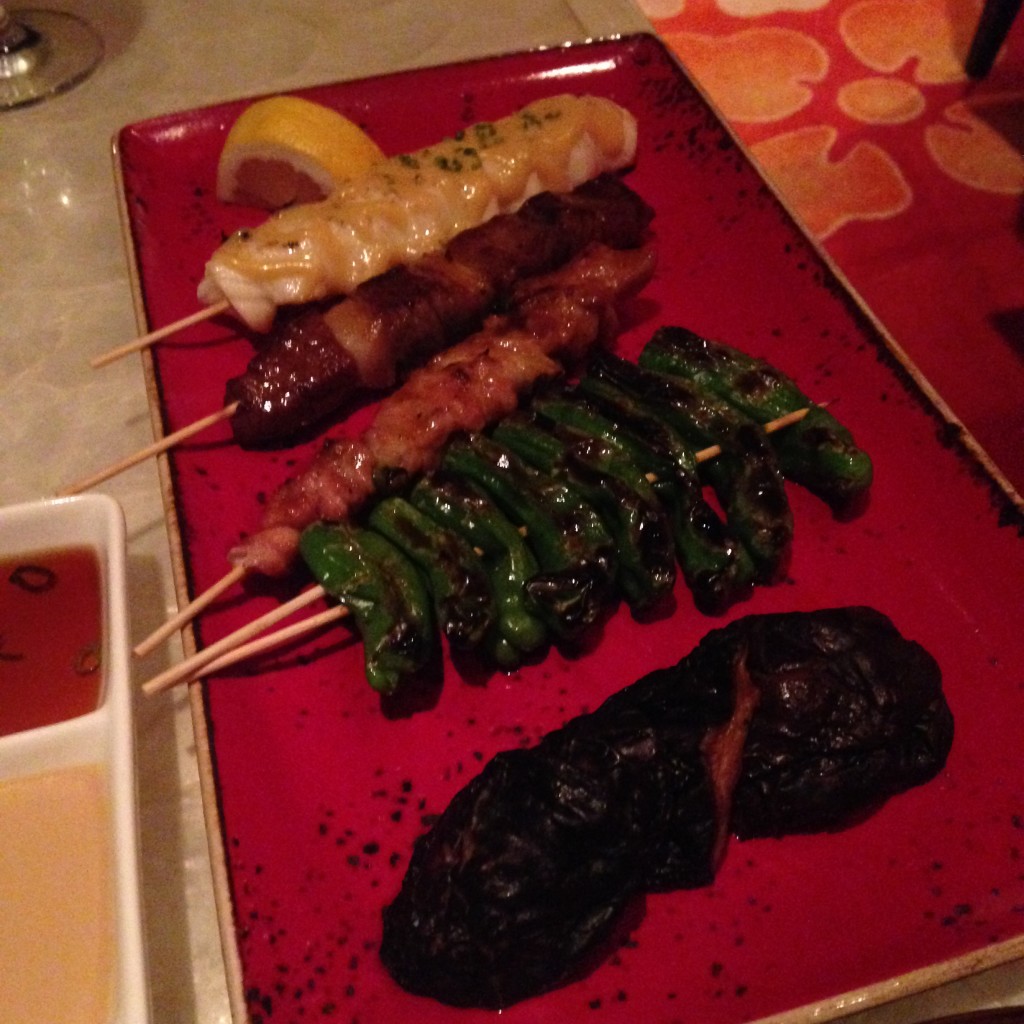 Crispy Brussels Sprouts, t
oasted almonds, green onion, balsamic soy reduction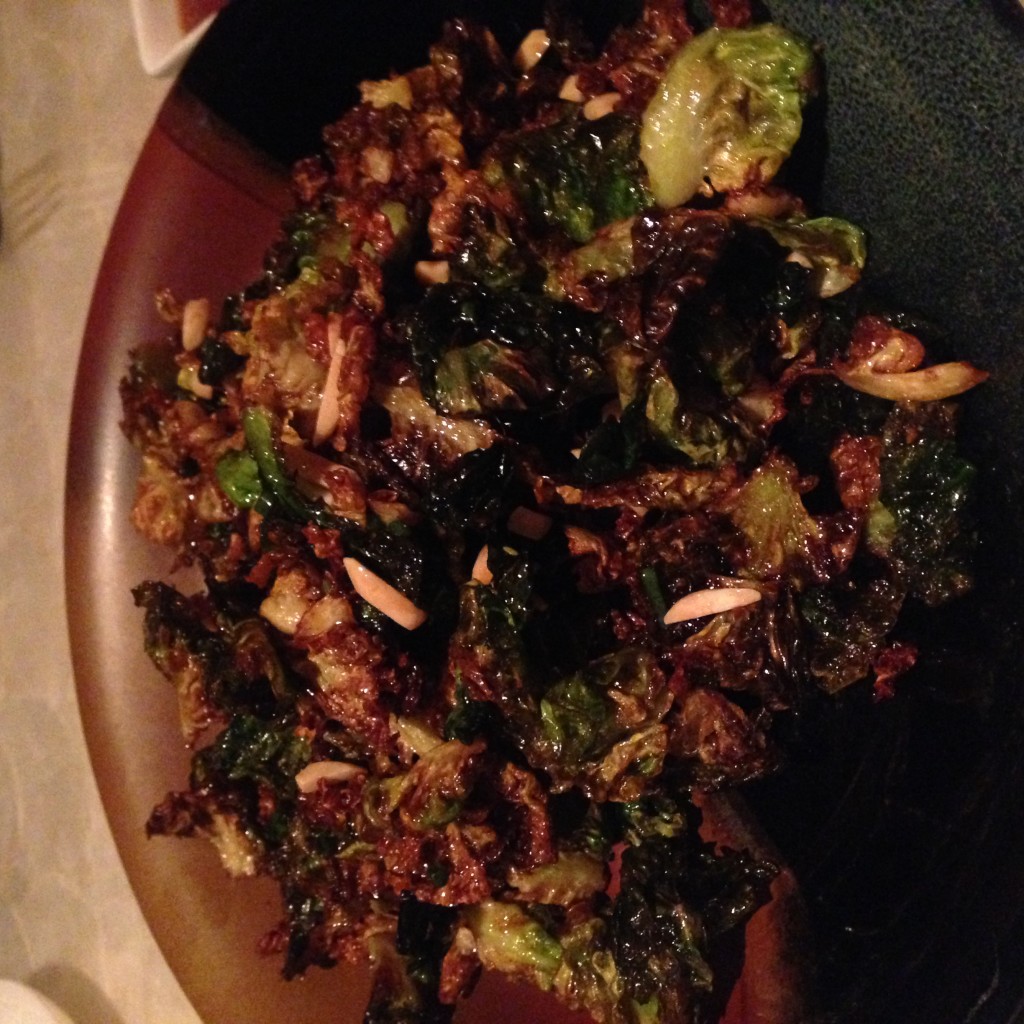 Hokkaido 
snow beef 5 Pieces 2oz
Hot Stone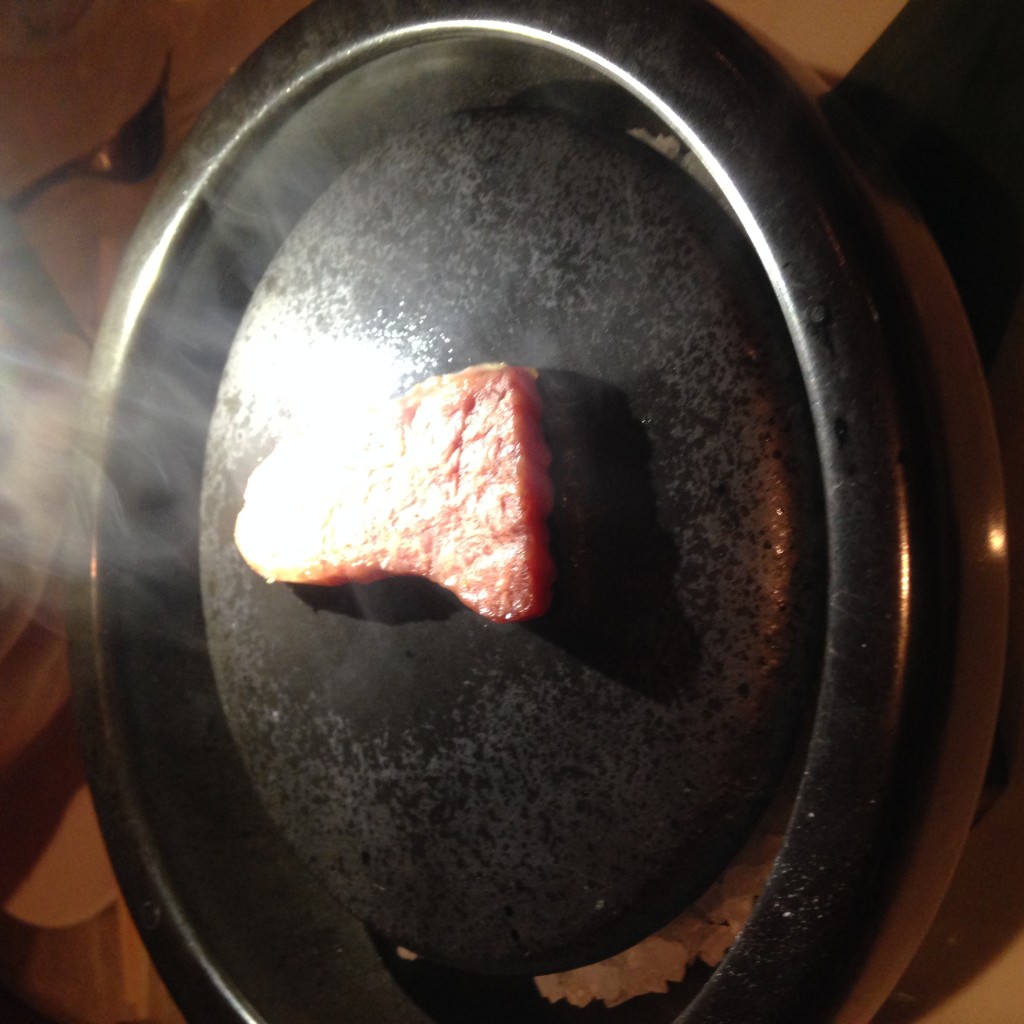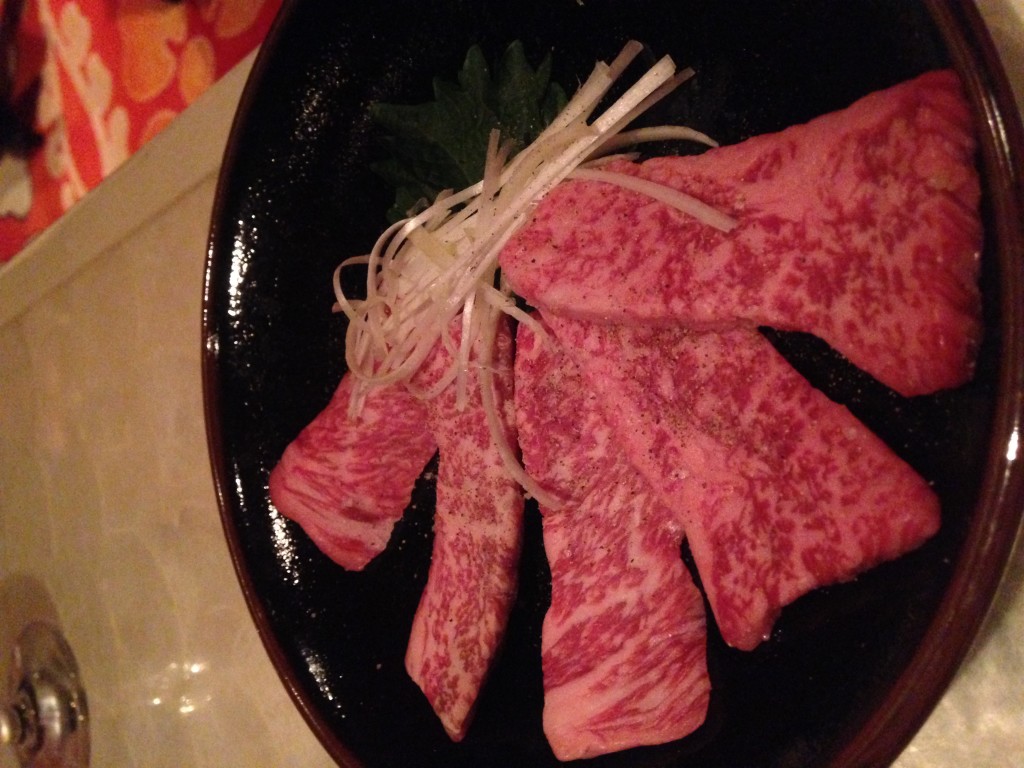 Seared Foie Gras with Kabocha Puree, Micro Green and Pomegranate Salad, Chestnut Foam Pomegranate-Balsamic Reduction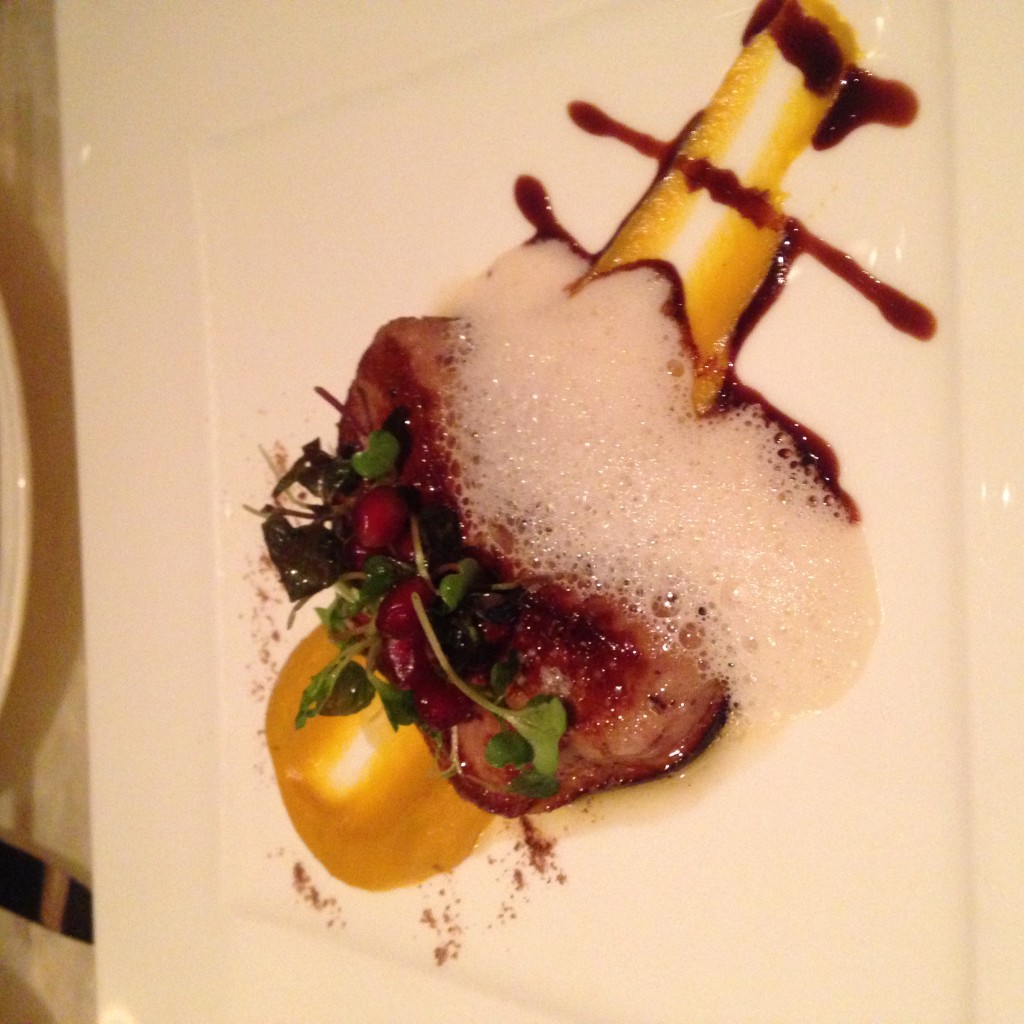 Kurobuta Katsu Panko Breading, Apple Slaw, Curry Sauce and Tonkatsu sauce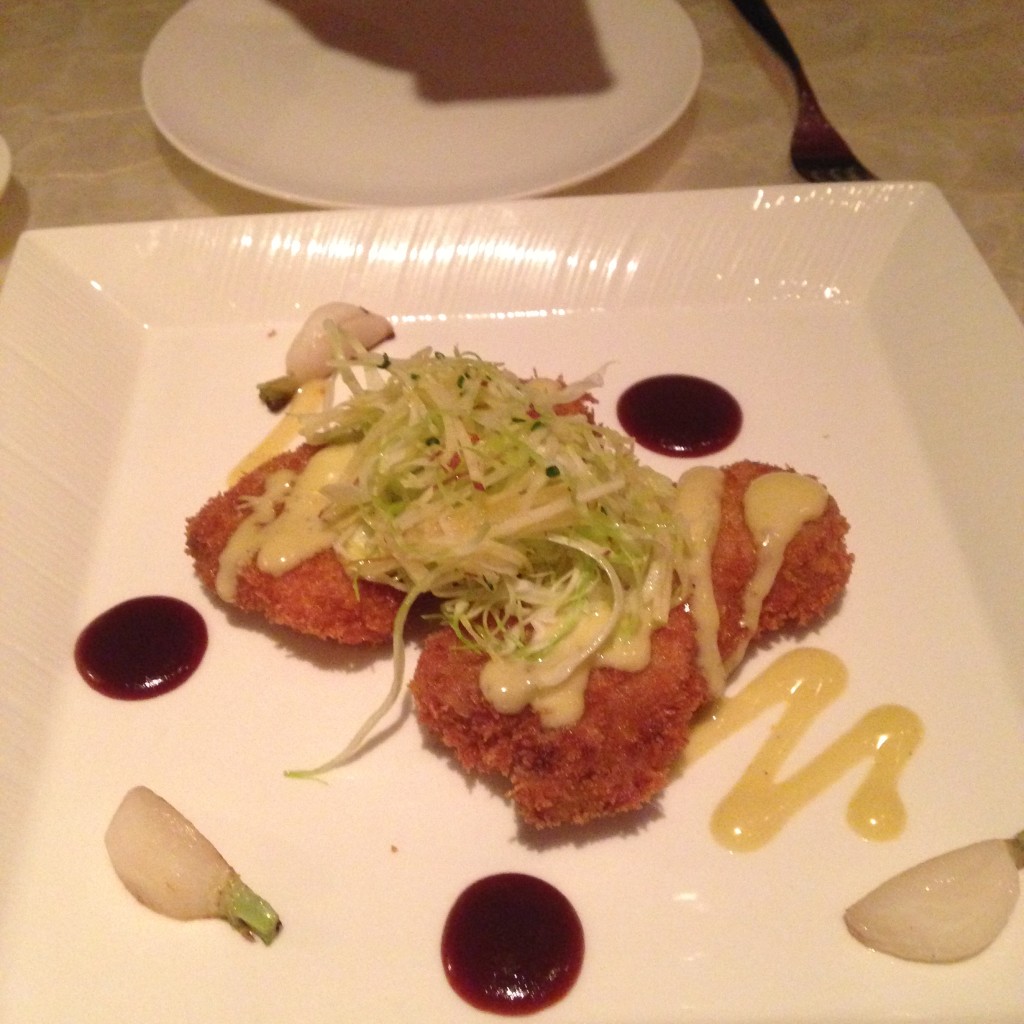 Liquid Lemon-Yuzu Cheesecake, Graham Walnut Streusel, Sour Cherry Compote, Sugared Walnuts, Morello Cherry Sorbet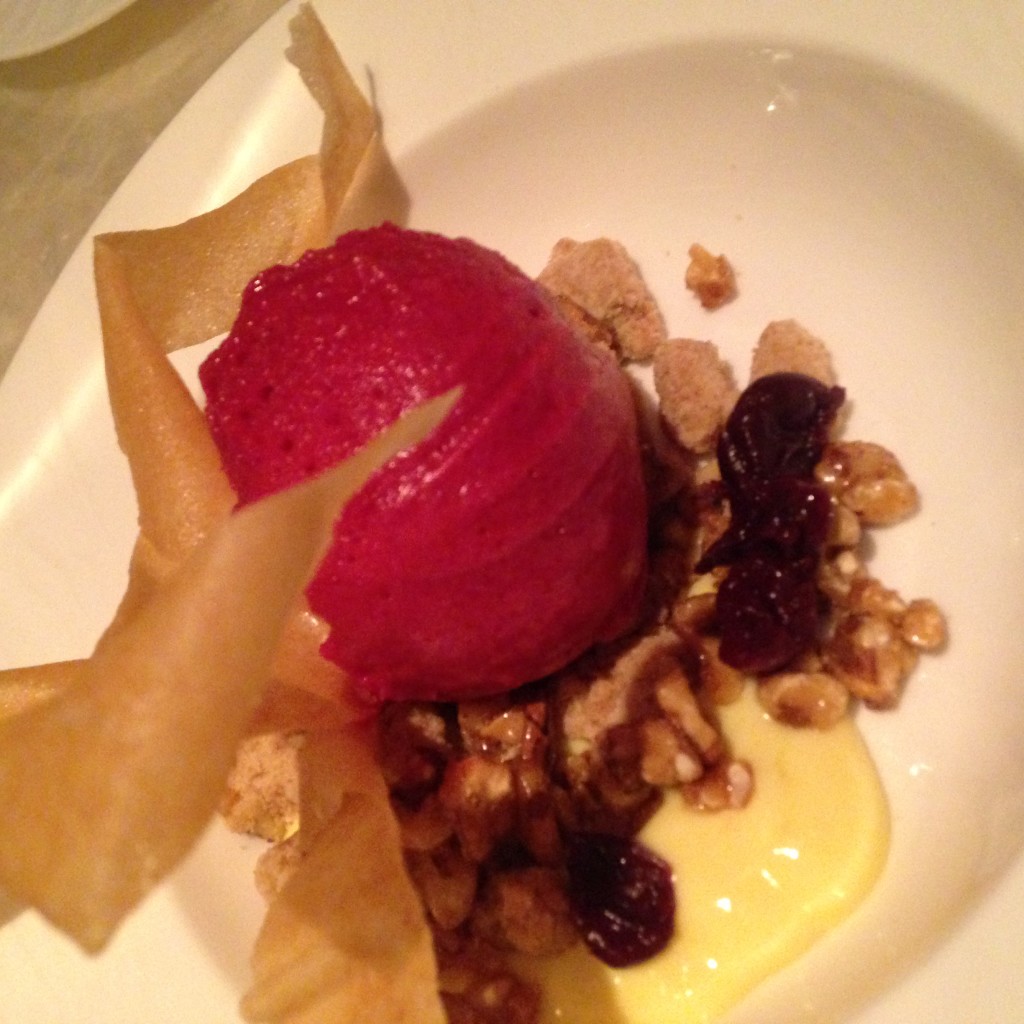 Mizumi Chocolate Mask, White Chocolate, Hazelnut Dacquiose, Chocolate Mousse, Praline Puffed Rice, Vanilla Ice Cream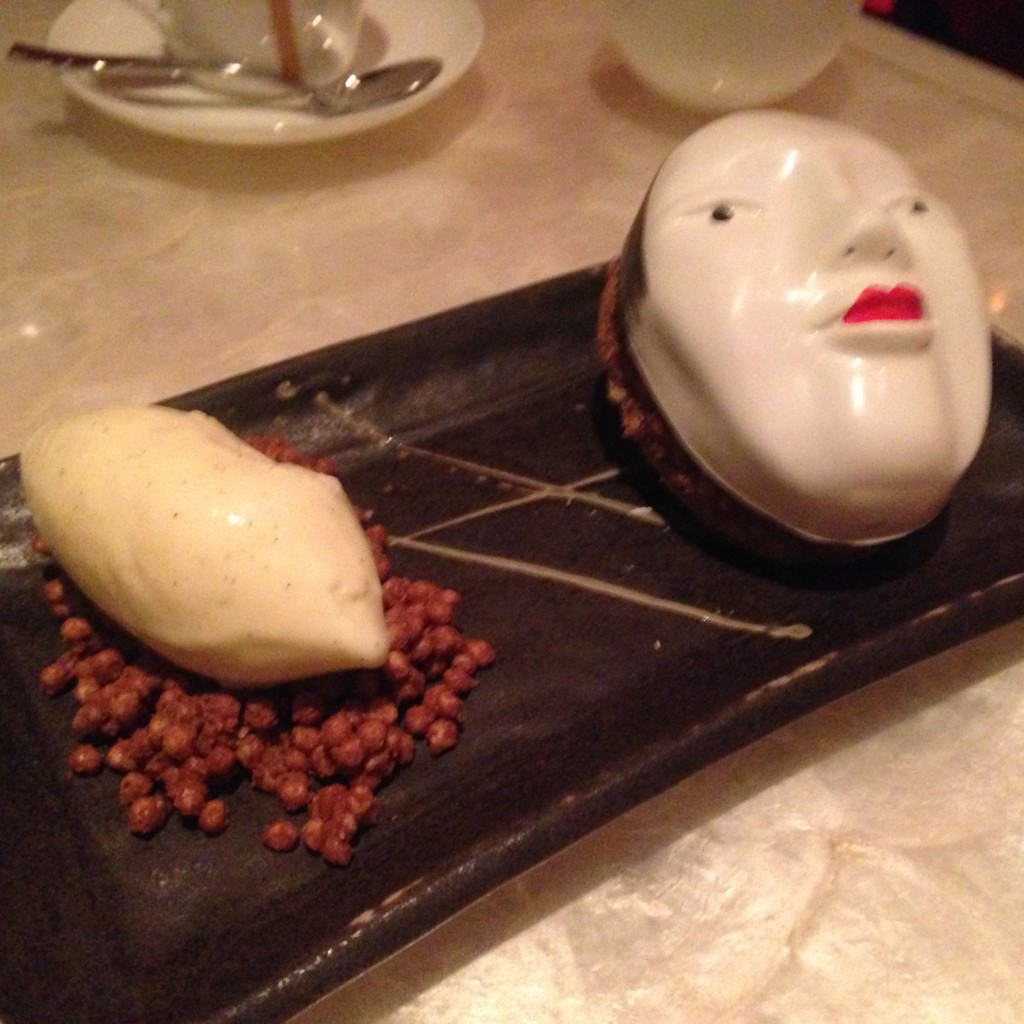 Coffee and Espresso
Everything was delicious and presented so well with the descriptions given on each plate. My favorites were the Shiromi Usuzukuri 
and the Kurobuta Katsu, but everything was really fresh, executed with extreme attention to detail, and the service was impeccable. It was an evening to remember.
Another highlight of the meal was the Hokkaido Snow Beef. This beef is literally melt-in-your-mouth tender. You cook the snow beef table-side on a hot stone, so even when Brandon isn't working, he's still cooking on his night off.
This meal was everything that the decadence, details, and drama of Las Vegas could serve up and we were completely satisfied with our whole meal experience. It was truly a memorable dining event and I am so glad I could spend it with such a special person. We were also fortunate to go to see Le Rev at The Wynn after dinner, which was such a wonderful Vegas experience and our first Vegas show.  I am so grateful to have these memories to share.
Cheers,
Unrivaledkitch