My niece just recently turned two on Monday, April 8th. I can't believe she's already two! It really goes by fast and I know that's a very cliché thing to say, but it does. It feels like just yesterday that my sister told me she was having a baby and now Maleeya is just so adventurous, ambitious and remarkable. She truly is an amazing little girl and I feel so fortunate to be able to see her every day and watch her little spirit grow.
Happy Birthday, Monkey! Auntie loves you very much.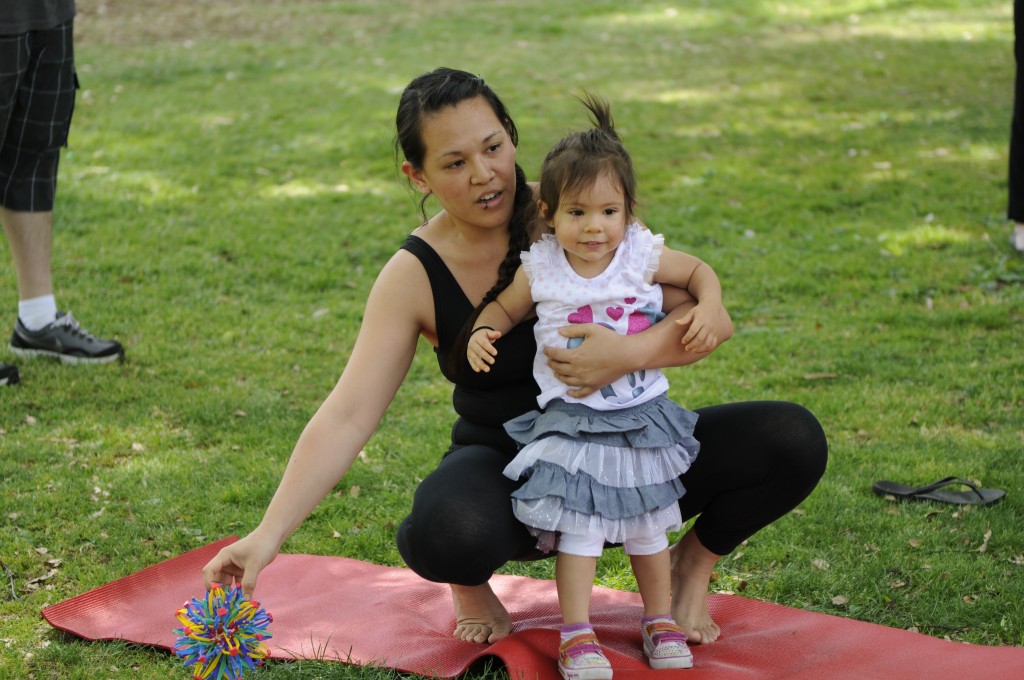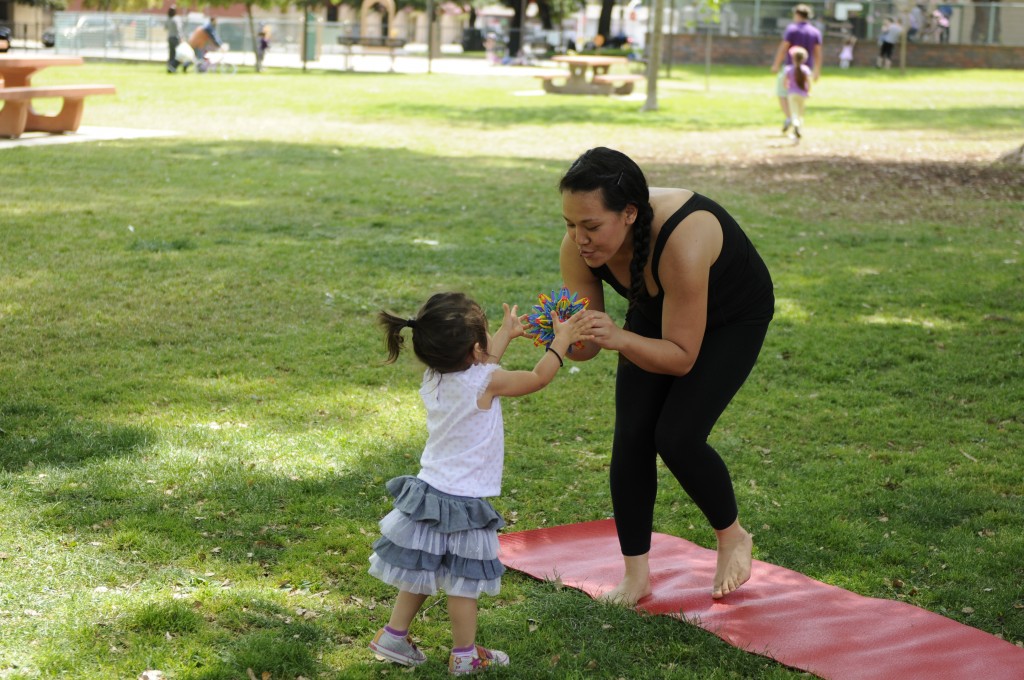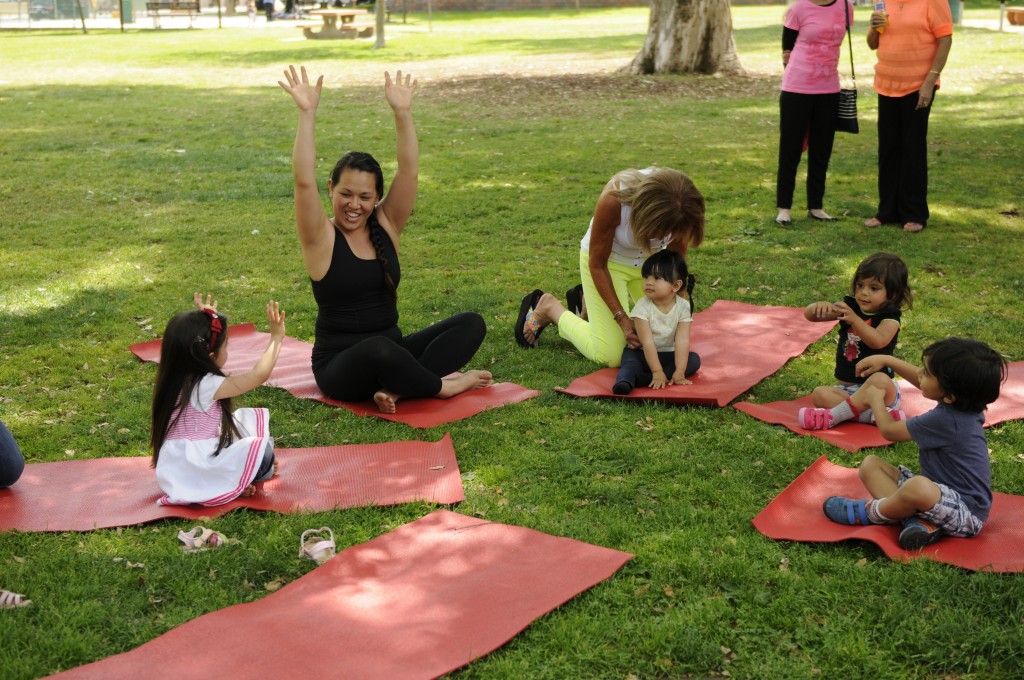 So for Maleeya's birthday we had everyone over to Encino Park for some food, of course, and lots of other fun things for the kids and plenty of catching up for the adults. Some of my sister's friends brought their little children and we were able to get a little kids yoga session to happen while the adults watched. I'm so grateful to the little ones who decided to participate, even with everyone watching. It's amazing how fearless young children are. So we had yoga, party favors, a huge Minnie Mouse piñata, cake and lots of food.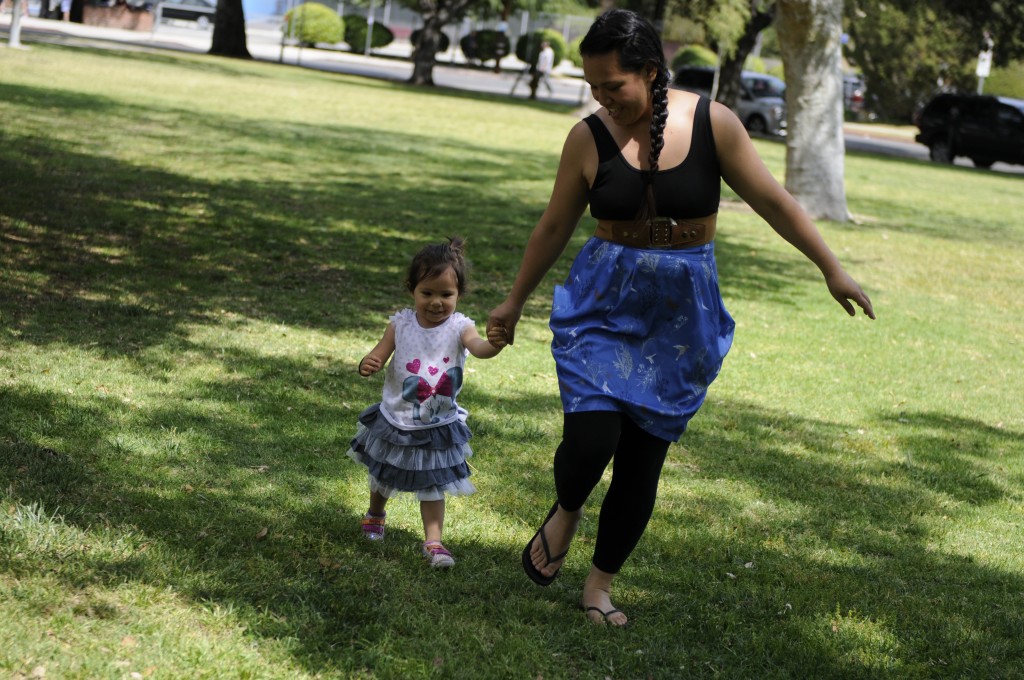 The menu this year was more manageable with my current work load and shortage of time, but still delicious and fun. I'm so glad I got to cook for over 50 of our closest family and friends. I'm so grateful for all the support everyone has shown me through my yoga and my cooking. I'm truly living a dream I could only have actualized with all of your help. Thank you!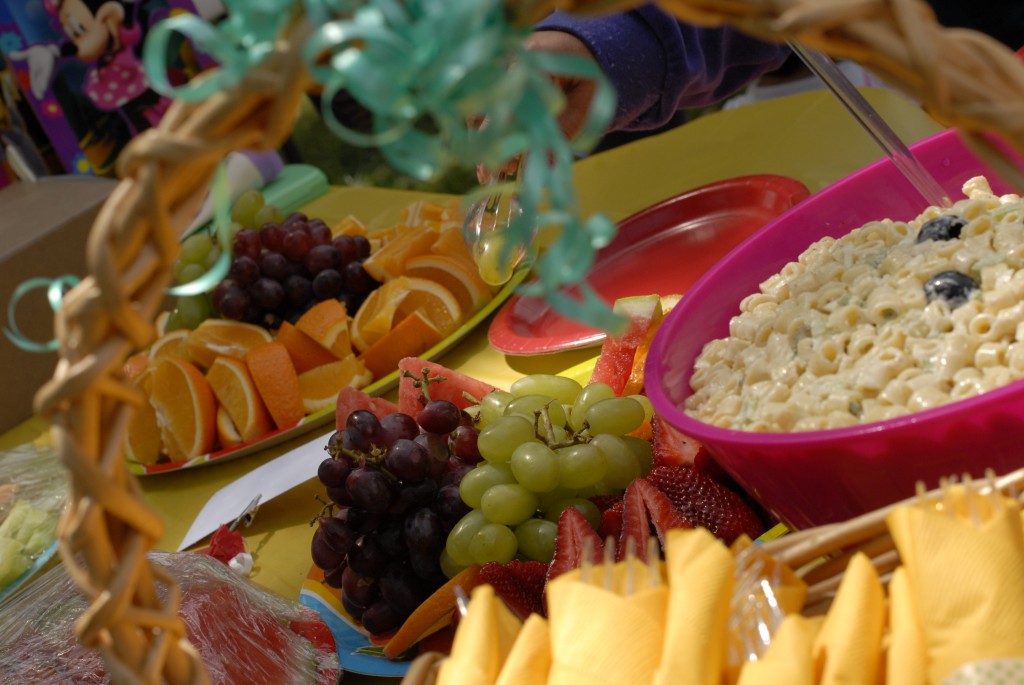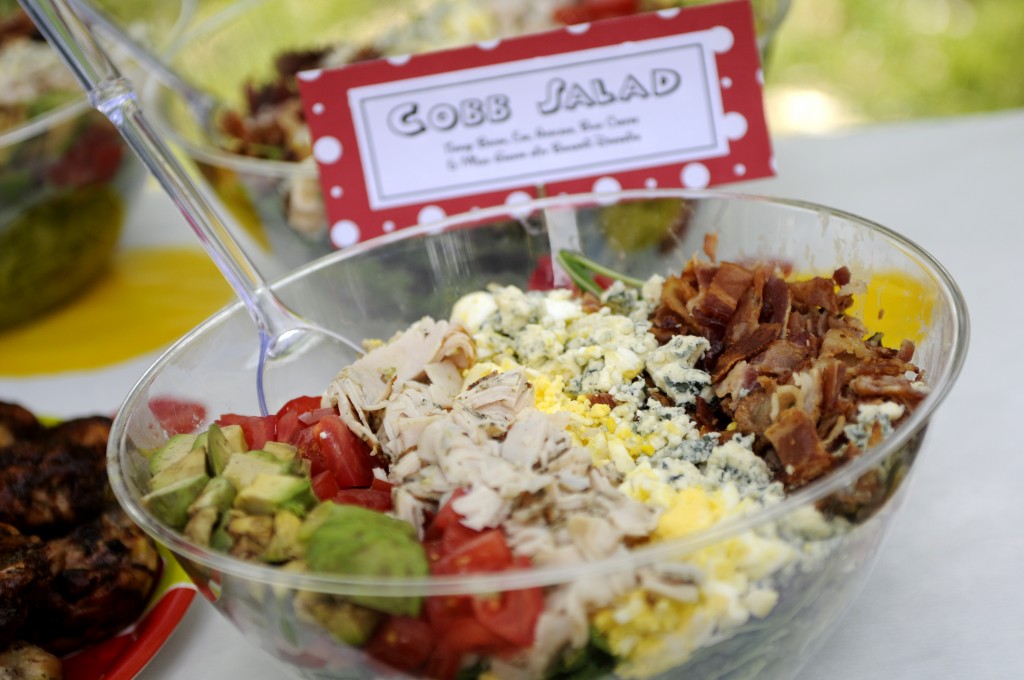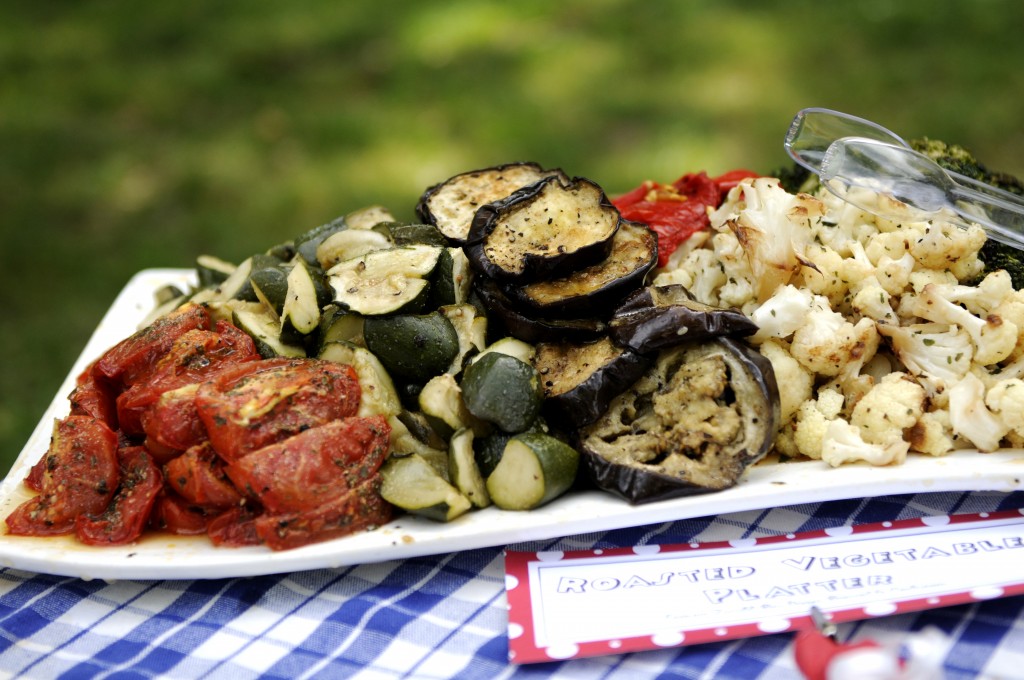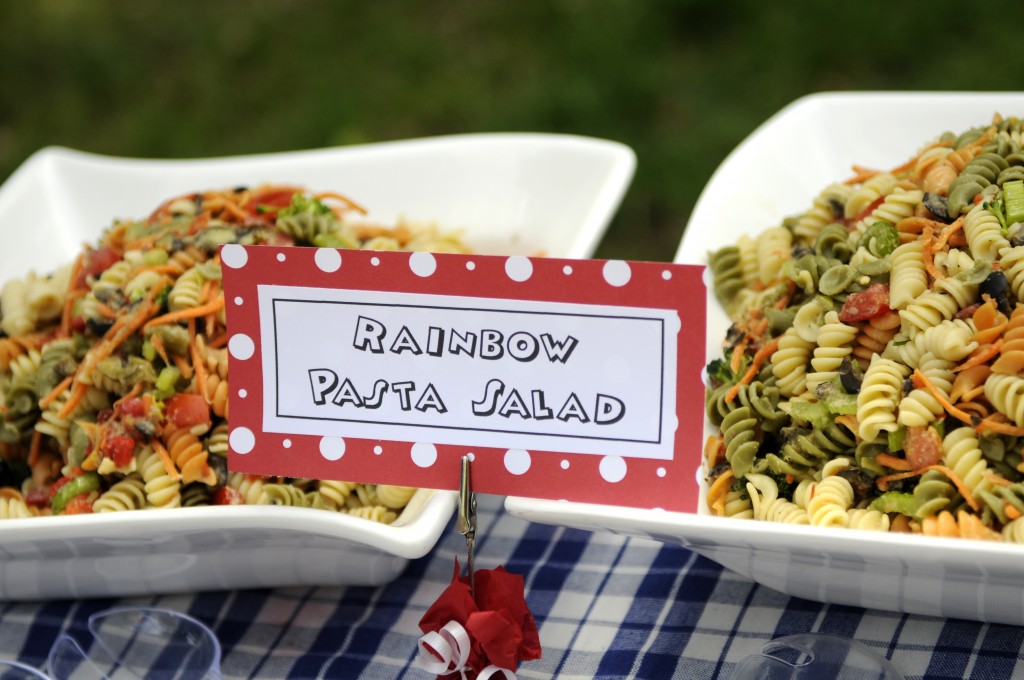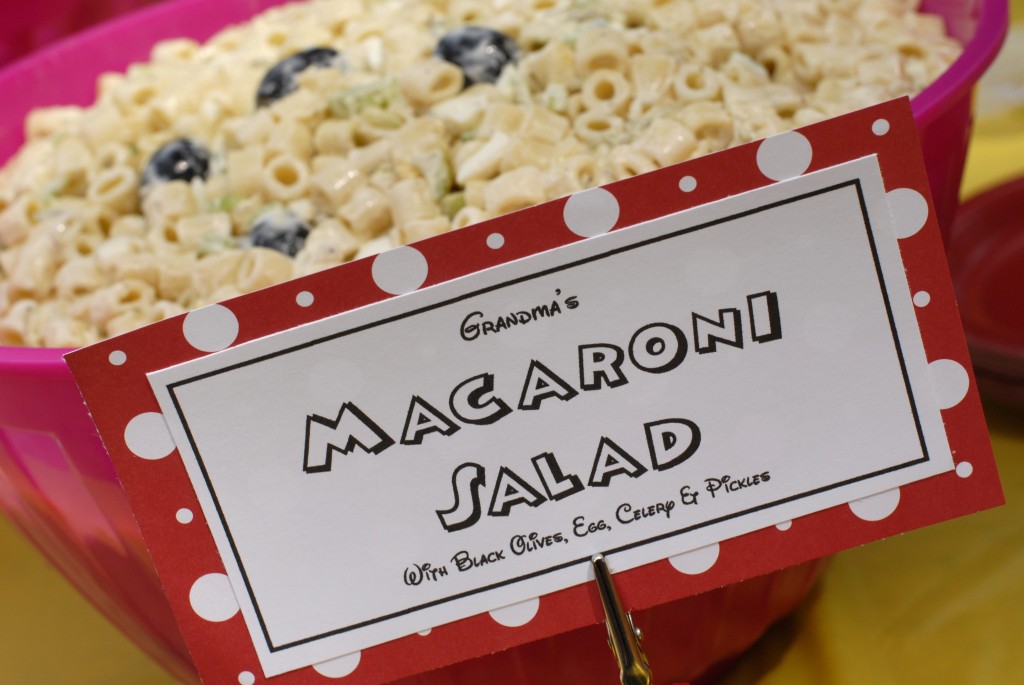 Menu
Homemade Balsamic Cumin Barbeque Sauce Chicken
Rainbow Pasta Salad with Red Wine Vinaigrette, Italian Herbs, Black Olives, Broccoli, Tomatoes and Roasted Peppers
Cobb Salad with Hard boiled Egg, Crispy Bacon, Roasted Garlic Turkey, Tomatoes, Avocado and Blue Cheese over Baby Mixed Greens and Balsamic Vinaigrette
Roasted Vegetable Platter
Fruit Platters
My mom prepared our grandma's special macaroni salad and potato salad, as well as Bachan's triple-layered Jell-O, which are all family traditions at any event. My boyfriend made delicious pork sliders with jalapeno coleslaw—needless to say, everyone loved them.
We had such a great time celebrating my beautiful niece, Maleeya! I can't wait for next year.

These gorgeous photos are courtesy of the wonderful and talented Lyz Cooper, Brandon's mom is an amazing photographer! Thanks Lyz for capturing such special memories for out family.
cheers
-Unrivaledkitch