My 28th year is here and I believe it will be (and has been) one of the best years of my life. I've undergone and am still undergoing a great transformation in my life—learning so much about myself, my relationships with others, my yoga practice, my cooking, and overall my whole life and I'm so grateful for this beautiful chance to be myself.  My birthday was on August 20th and it was a beautiful day filled with yoga. Teaching seniors, kids and practicing yoga with incarcerated youth really puts life into perspective. I'm so amazed by the people in my life, especially my yoga students who are more like my teachers than my students because they always show me something new, sometimes challenging, and exciting about life.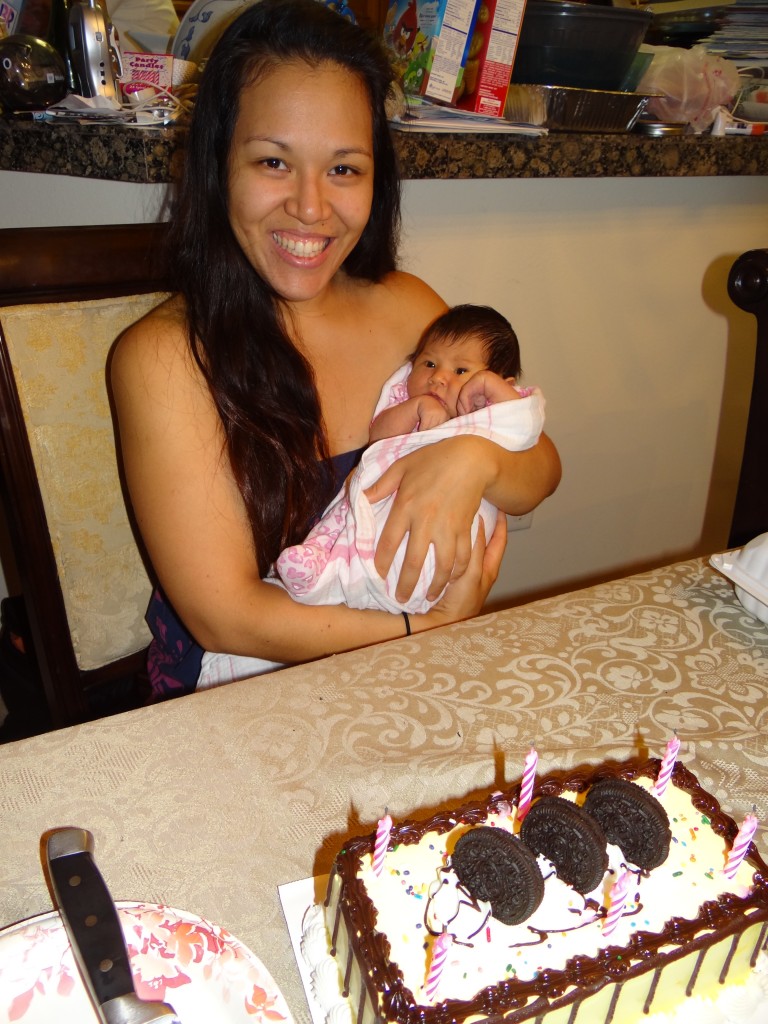 I'm so lucky to have my whole family be so close to me and so supportive of my choices in life— I know a lot of people may not be so lucky. My sister and niece made me a gorgeous card, breakfast and lunch, and hung balloons from the ceiling for a most festive atmosphere. My mom and dad bought me the most heartfelt card and some awesome new yoga clothes, seeing as I can never get enough of those. My brother and sister-in-law sent me the funniest card and sweet gift. But I'd have to say my brother-in-law and sister gave me and our family one of the most precious gifts of all: my new niece, Amaya Sayuri, who was born on 8/15, just one day after my mom's birthday. Both my grandmas sent me wonderful cards with lovely messages of love. More than anything, I've felt the most love in my life and it feels really amazing to be able to share that love with everyone.
Brandon never fails to impress me with how amazingly well he knows my taste. He made the most gorgeous farmers' market basket for me with all types of delicious fresh seasonal fruits and vegetables and a beautiful big bouquet of lilies that just blew me away. Also, a really great planner to keep me organized in all my endeavors and such a sincerely thoughtful card. With everything he has to do, all the hard work he puts in every day at his demanding job, he makes me feel special in a way no one else ever has and I love him so much for it.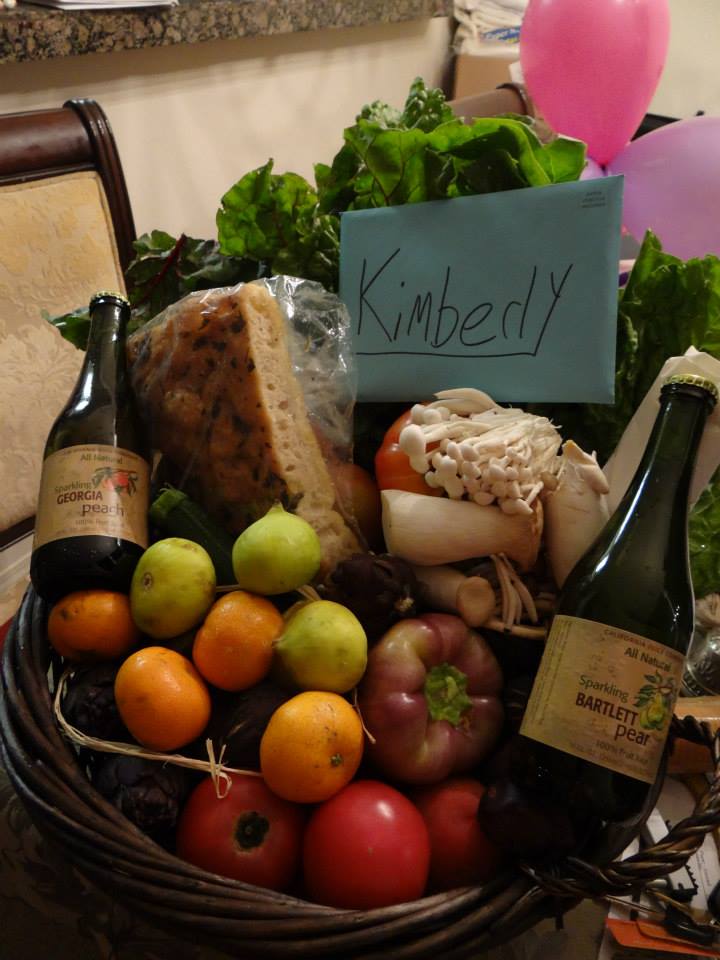 What I wanted for my birthday is what I always want—to be around the people I love and share food with them—and that's just what we did. Brandon and I made a delicious meal for my family using my favorite white platters, large serving bowls and fancy family-style plating for all of us to enjoy the delicious items that Brandon bought at the Santa Barbara Farmers' Market.  My family jokes that I always want to cook for my own birthday, but like I always tell my sister, "I enjoy making and eating my own food" and if Brandon helps me, it's even better. My brother bought me an ice cream cake and Maleeya sang me happy birthday about 20 times.  I'm so glad we could all celebrate together, be together and see our family grow and expand our love to our new little addition.
Menu
Roasted Mushroom Marsala Cream Grilled Pork Chops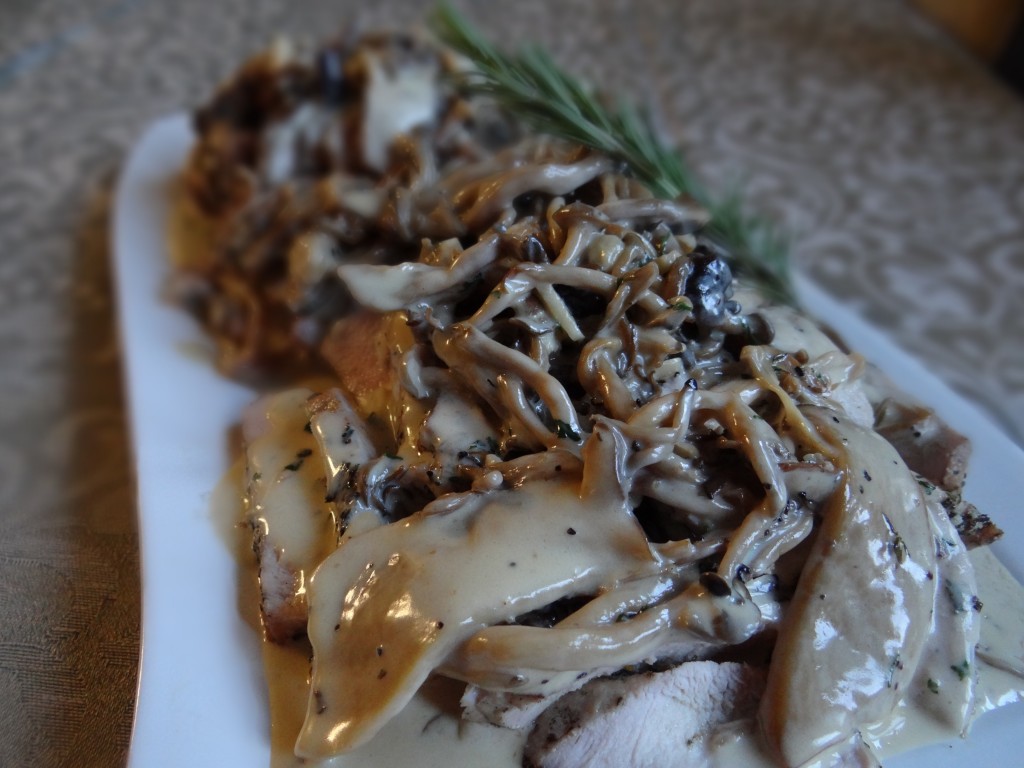 Herb Grilled New York Steaks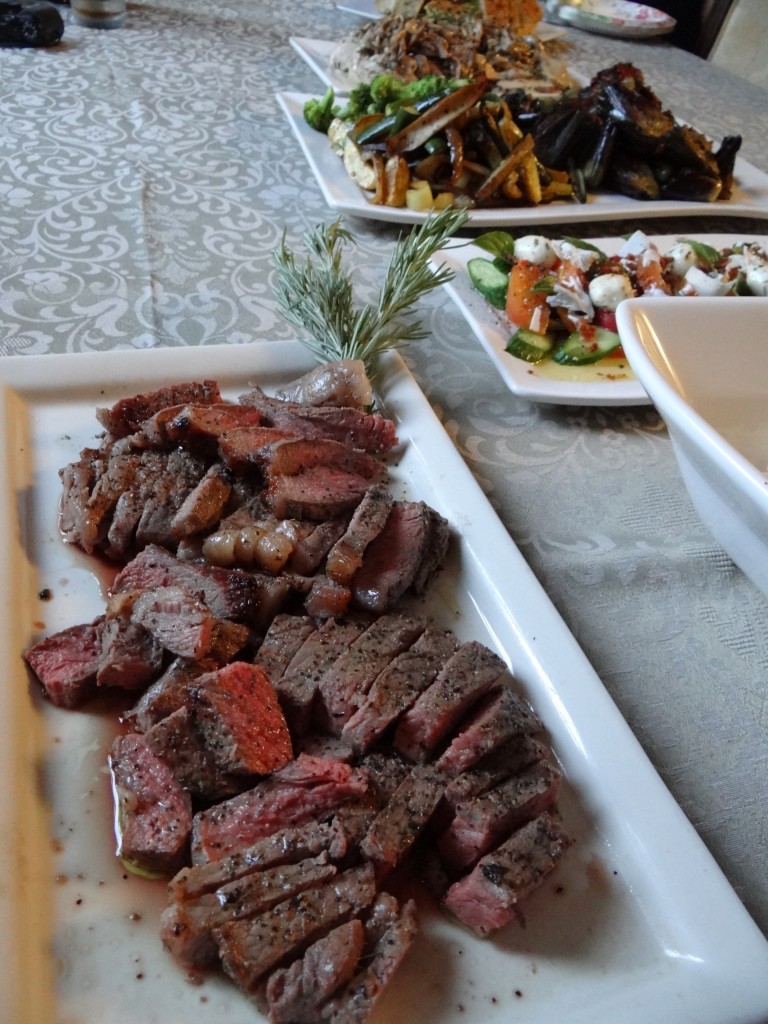 Heirloom Tomato Summer Salad with Mozzarella, Cucumbers, Basil and Extra Virgin Olive Oil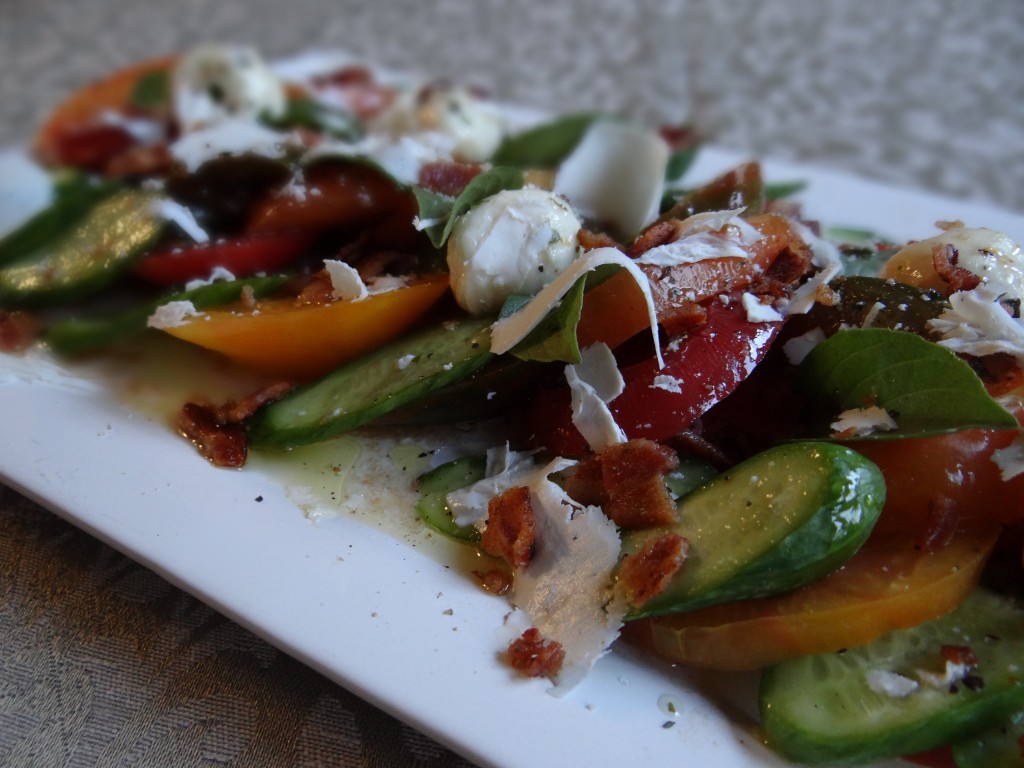 Grilled Purple Baby Artichokes with Garlic and Olive Oil
Sautéed Rainbow Chard with Italian Sausage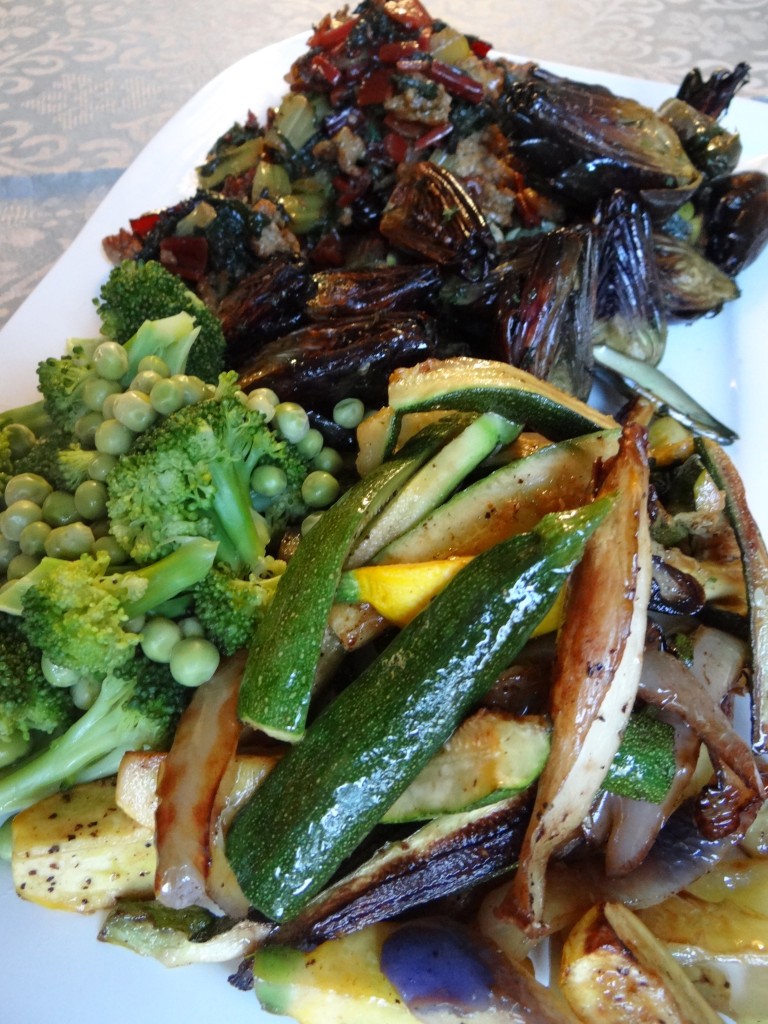 Steamed Broccoli and Peas
Roasted Squash and Heirloom Purple Bell Peppers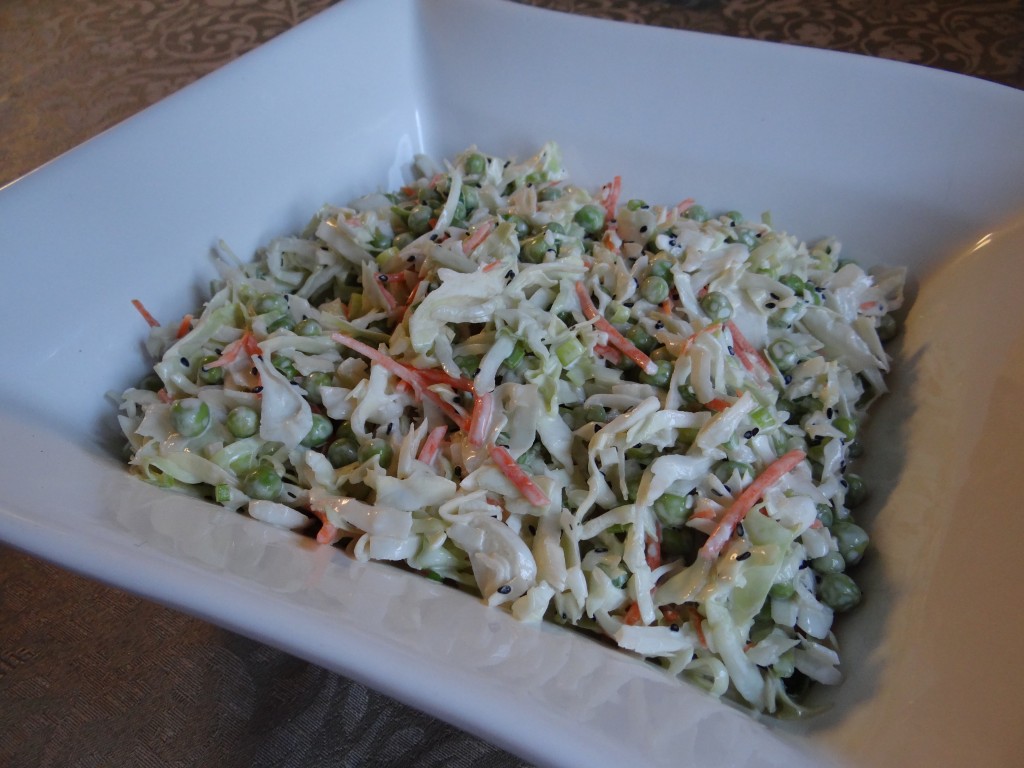 Sesame Cider Coleslaw with Scallions and Fresh Peas
Herb Focaccia
Thank you to everyone who journeyed with us on this very special day in my life and welcome beautiful little Amaya.
-Unrivaledkitch