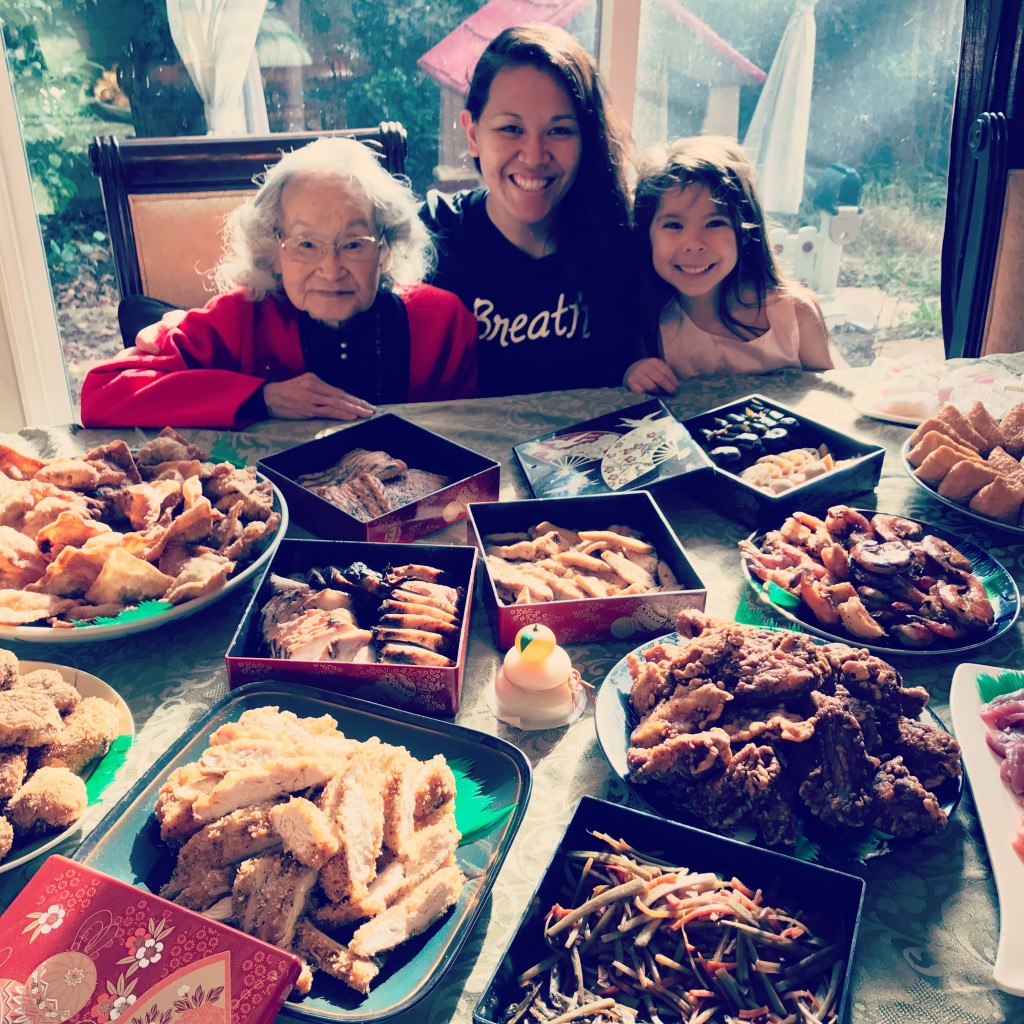 Happy New Year Everyone!
I am so grateful to have had an amazing season of cooking, togetherness and family time. I am vowing to keep this togetherness and love in mind in 2017. I know no matter how busy I get, how much yoga I am teaching, I will always make this time to have these traditions with my family.  I am so excited to share my favorite meal of the year to start 2017. I hopefully share every year  these traditional and not so traditional Japanese dishes for good luck to our family and friends, things that mean so much to use and that we are grateful to share together. This Year was Adelyns first New Years and we were so happy to have her with us even if she can't enjoy all the food just yet.
Here are the last 6 years of this family traditions.
2016, 2015, 2014, 2013. 2012, 2011
May 2017 bring joy, togetherness and love to you and your family.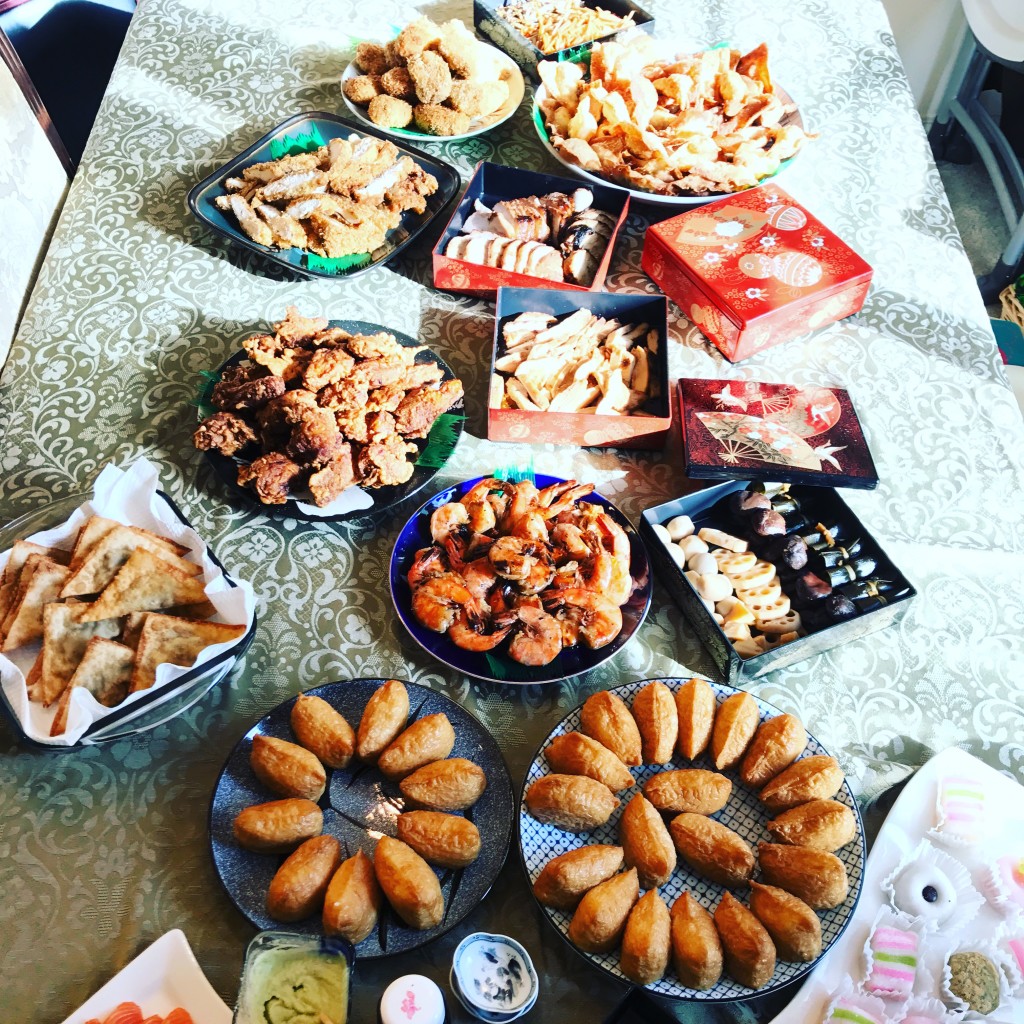 Menu
Beef Korokke
Dashi Soy Shrimp
Chicken Katsu
Teryaki Chicken
Inari
Tuna Sashimi
Salmon Sashimi
Char Siu-Style Sliced Pork
Sweet Asian Fried Chicken Wings
Tsukemono
Pork Wontons
Kinpira (sato shoyu gobo and carrots)
Tazukri (candied, dried sardines)
Kamaboko (pink and white Japanese pressed fish cake)
Namasu (pickled carrots and daikon)
Nishime 5-Sided Carrot, 5-Sided Daikon, Kombu (rolled seaweed), Shiitake Mushrooms, Satoimo(taro root), Renkon (lotus root), Takenoko (bamboo shoots), Gobo
Ozoni (New Year's Japanese Soup) (Kombu, Carrot, Kamaboko, Daikon, Imo [taro root], Renkon [lotus root], and Mochi in Seasoned Homemade Dashi)
Mochi