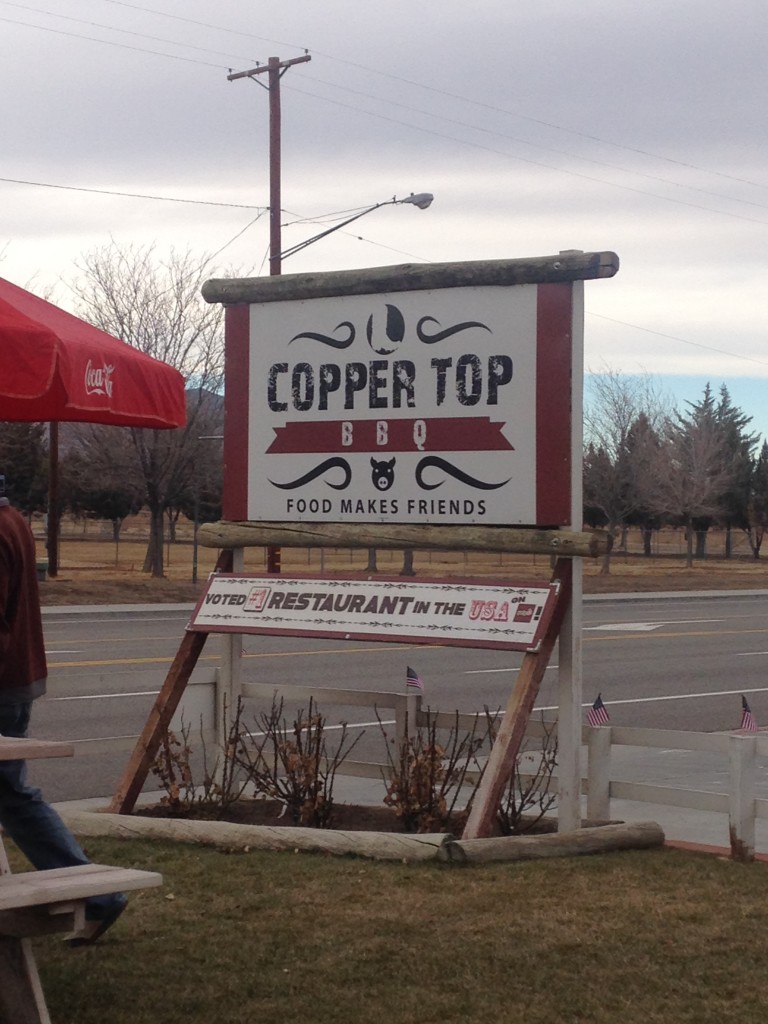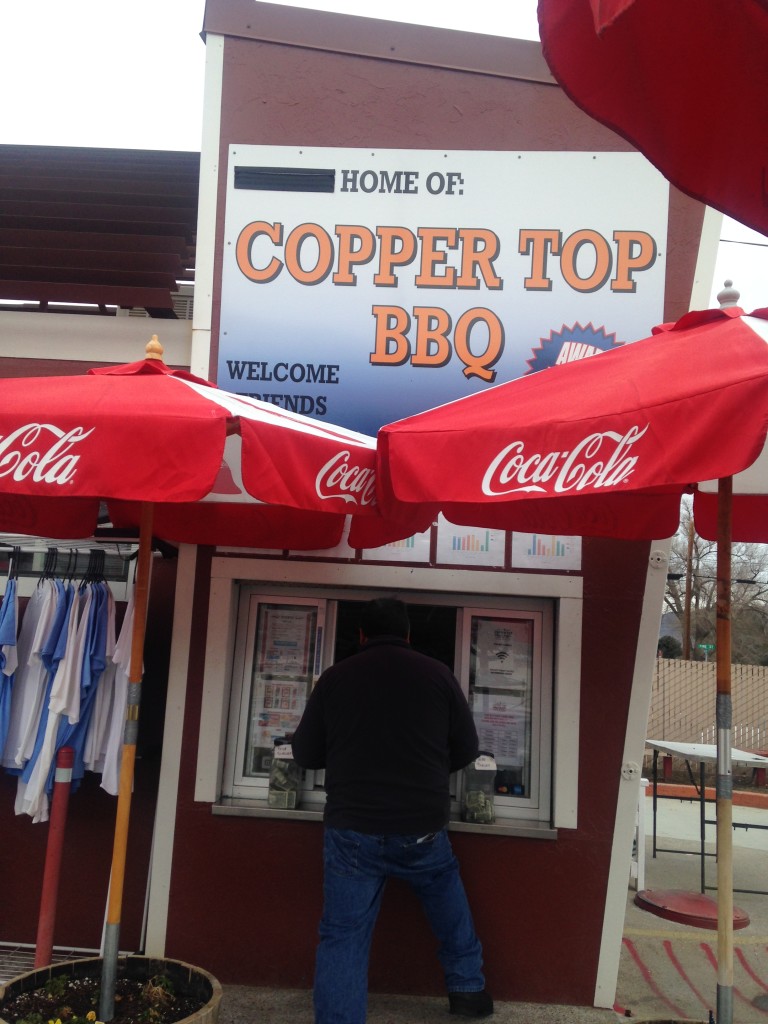 On our way home from our winter trip to Mammoth Lakes, CA we decided to stop at Copper Top BBQ in Big Pine for lunch. My dad had been there before when he goes to Mammoth to fish with the guys for Opening Day. I feel so grateful for my family to have these amazing traditions that we continue to share together and with my nieces. We have been going to Mammoth in the summer my whole life, but going in the winter is a relatively new endeavor. My nieces love to play in the snow and experience the fun of winter and it's always so gorgeous and just like home when we return to the mountains. I am so glad I got a few days to enjoy the snowy winter wonderland that Mammoth Mountain has to offer. Our trip went by quickly, but we are not used to the snow, so it was a sweet trip. We went sledding and played in the snow and I got some yoga in as well. The snowfall was tremendous and it was really beautiful to see such a blizzard, make a fire, enjoy great company, food and family, look at the icicles and wander around in the snow a little for a change of scenery.
We packed up and were on our way home with our usual stops in Bishop at Schat's Bakery and Mahogany Smoked Meats, both of which, I would recommend you stop at if you like amazing bread or really delicious beef jerky. On Sunday it is pretty much a zoo at both places, so just a forewarning, but I still think it's worth it.
Copper Top BBQ is a small shack of a BBQ place that's about two hours away from Mammoth. The little shack has all outdoor seating with a small tent for a covered space, which we were able to snag a seat in. The menu is straightforward and the BBQ and smokers are outside in front right next to where you eat. You are pretty much watching all the food being cooked as you eat, which is pretty cool. There were a lot of travelers passing through eating here and the food did not disappoint. We ordered a Santa Maria Tri-Tip Sandwich, Adam's Favorite Pulled Pork Sandwich (with coleslaw), a Half Rack of Saint Louis Style Pork Ribs along with potato salad, Fire Roasted Green Chili with beans, coleslaw and chips. It was definitely a feast. The tri-tip was delicious and tender on a pretzel bun and the pulled pork was juicy and flavorful with the added creaminess of coleslaw accompanied by the tangy bbq. The ribs were tender and very sweet with a spicy bbq sauce to balance it out. I really liked the roasted green chili with beans because it had a lot of flavor, garlic, and the beans were perfectly cooked. All the food was really well made, flavorful and seemed as if there was a lot of love and care put into this family-style place. It's not easy having a restaurant and the Coppertop is doing it right, so stop by the next time you are in the area.
Delicious food and beautiful scenery looking over the snow capped mountains! I'm sure we'll go back again. Thanks for the food and the amazing trip. I can't wait to go back during the summer for our Fujitaki fishing extravaganza. Both seasons have their own majestic, magical and mystical moments in Mammoth — my home away from home.
Cheers,
Unrivaledkitch