Happy New Year, everyone! 2015 came and went in a flash. It was truly a year of so many ups and downs, but there was so much to learn and so much to grow from through all those experiences. I am so grateful to have my amazing friends and family who have supported each other and helped us all stay afloat, even when we were in some deep water. I truly believe in the power of community, support, friendship and family and knowing that someone has your back, no matter what, is something that is so fundamentally important. We are not alone, stay connected!
I am honestly not a resolution type of person and I believe that with each breath we have a chance to start over again. We don't have to wait till a new year to get a new perspective or to do things differently, we can begin again at any time. It seems challenging, but the more we do it, like anything, the easier it is. New Year's Day is always filled with food and family. 2016 was no  different and I am glad that I can show five years of osechi ryori on Unrivaledkitch  2015, 2014, 2013. 2012, 2011 and this entry is my 6th.
As much as I have let go of blogging, it is still such a big part of me to share my food, especially these special dishes that I learned to make as a child and some that I have revised or are family favorites. A lot of the the Osechi dishes are things that are particularly important to my Bachan, who has influenced so much of my life and my cooking. And although she'll always ask me not to do it, it is my pleasure and privilege to cook this food for her and my family every year.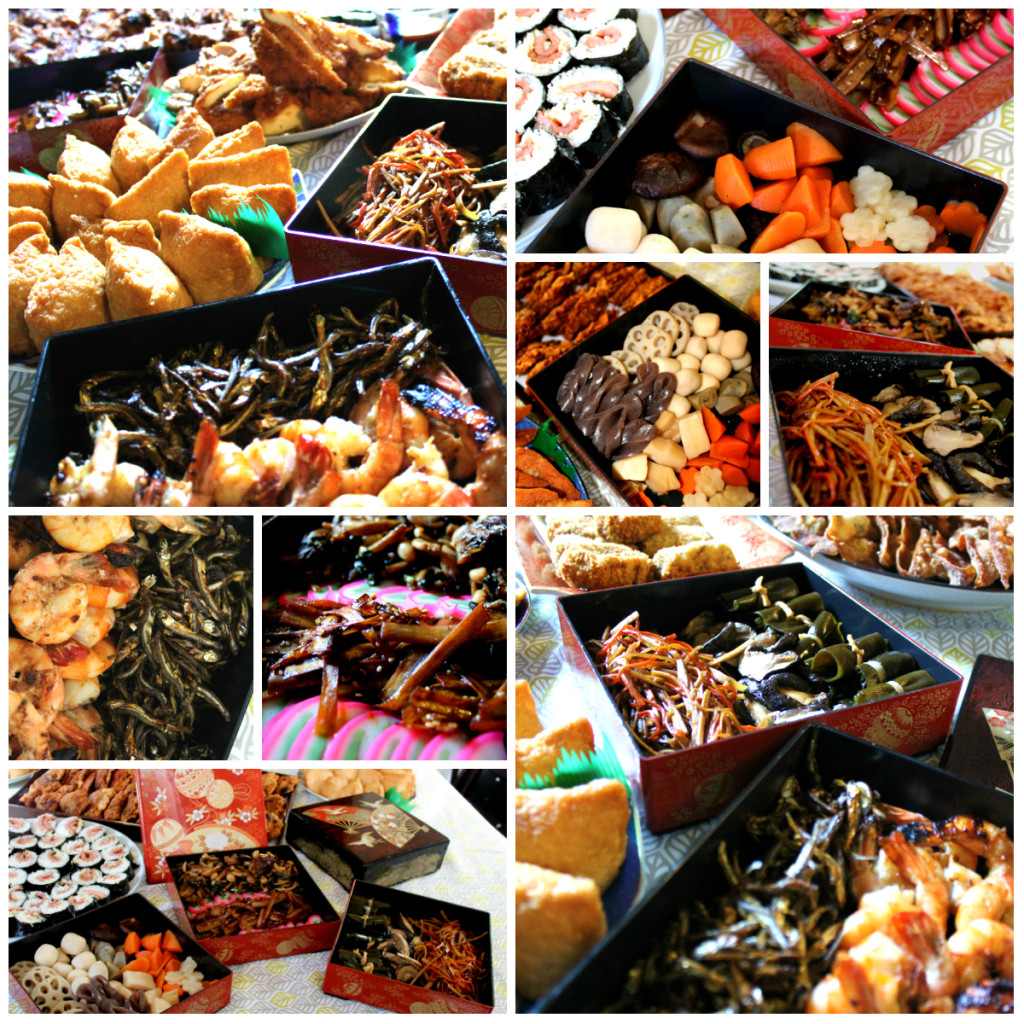 So here is the 2016 Oshogatsu Japanese New Year Osechi Ryori dishes and other Japanese food that we had for New Year's Day.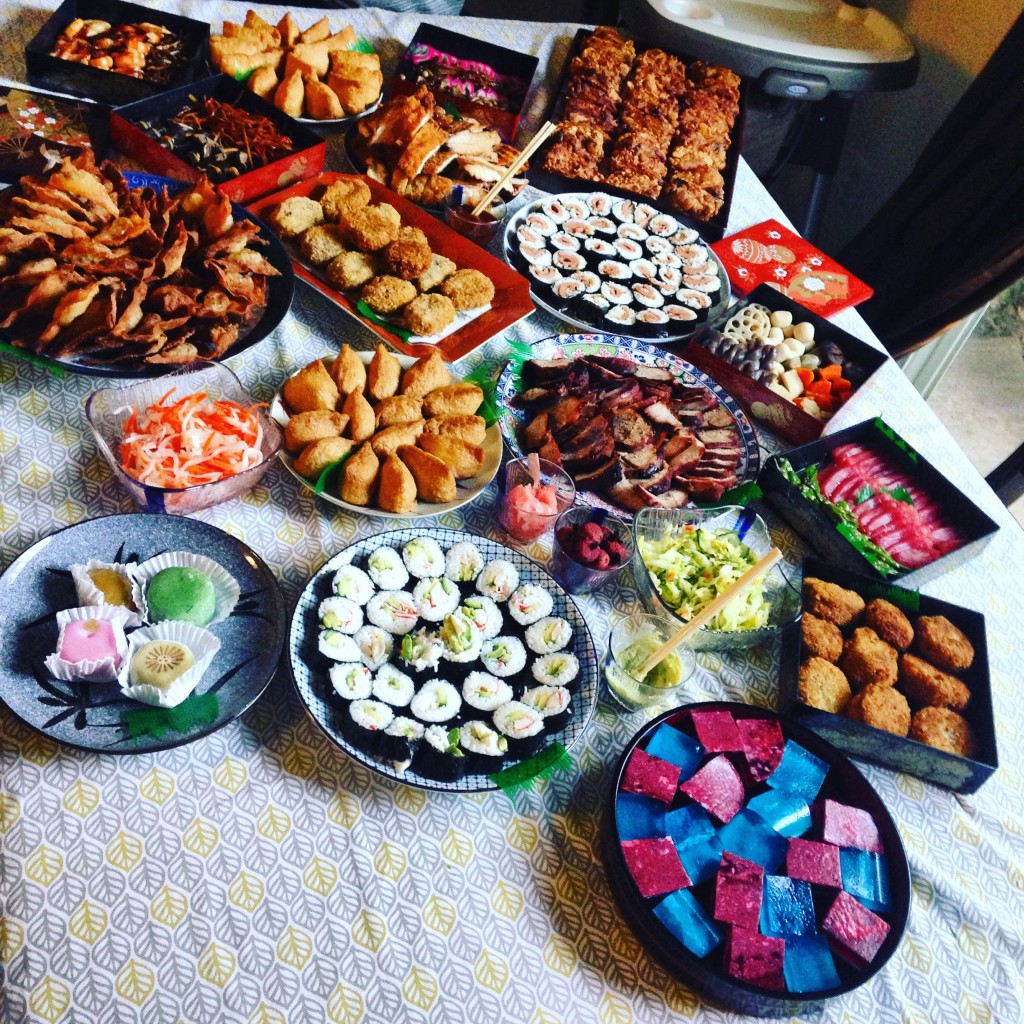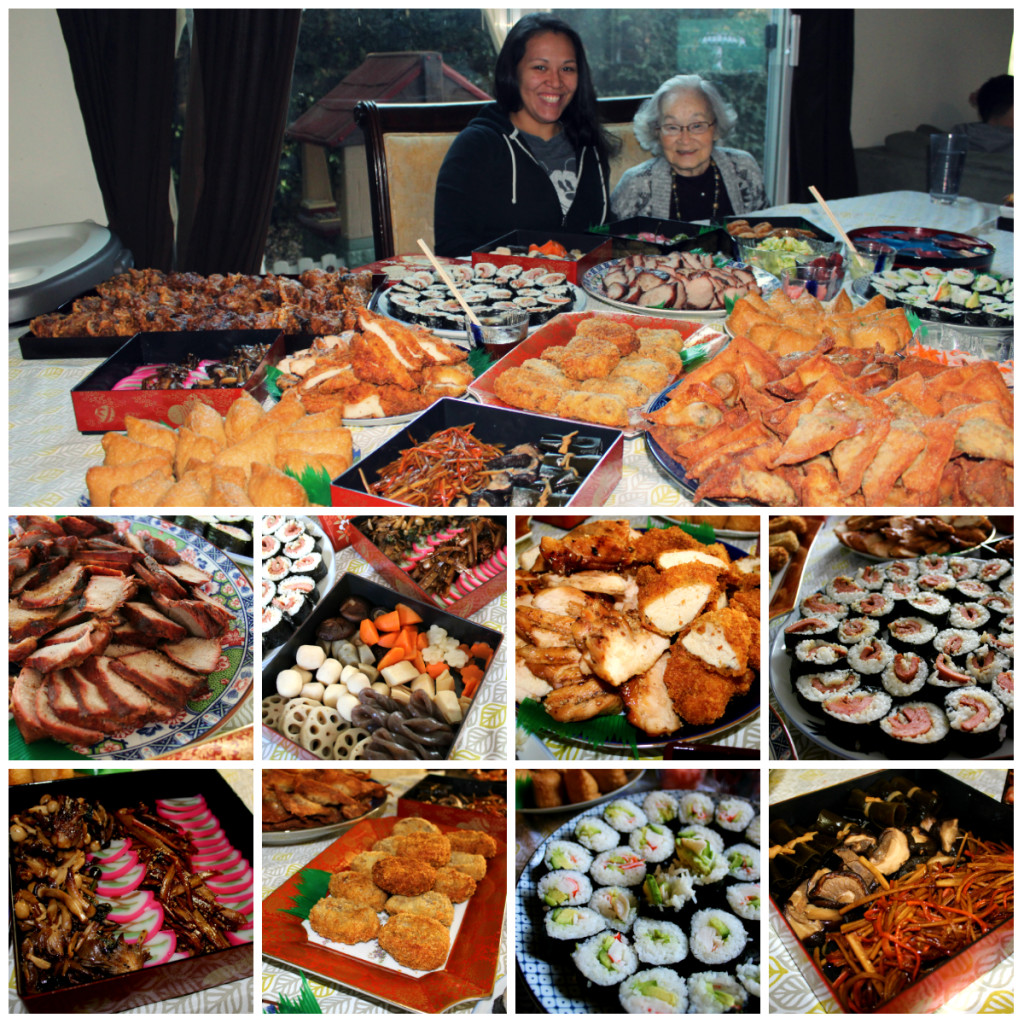 Menu
California Roll
Spam Musubi
Beef Korokke  
Miso Shrimp
Chicken Katsu
Sesame Chicken
Inari
Tuna Sashimi
Roasted Japanese Mushrooms
Char Siu-Style Sliced Pork
Sweet Asian Fried Chicken Wings
Umeboshi
Tsukemono
Pork Wontons
Bachan Jello
Kinpira (sato shoyu gobo and carrots)
Sesame Gobo
Tazukri (candied, dried sardines)
Kamaboko (pink and white Japanese pressed fish cake)
Shishito Peppers
Namasu (pickled carrots and daikon)
Nishime 5-Sided Carrot, 5-Sided Daikon, Kombu (rolled seaweed), Shiitake Mushrooms, Satoimo(taro root), Renkon (lotus root), Takenoko (bamboo shoots), Gobo
Ozoni (New Year's Japanese Soup) (Kombu, Carrot, Kamaboko, Daikon, Imo [taro root], Renkon [lotus root], and Mochi in Seasoned Homemade Dashi)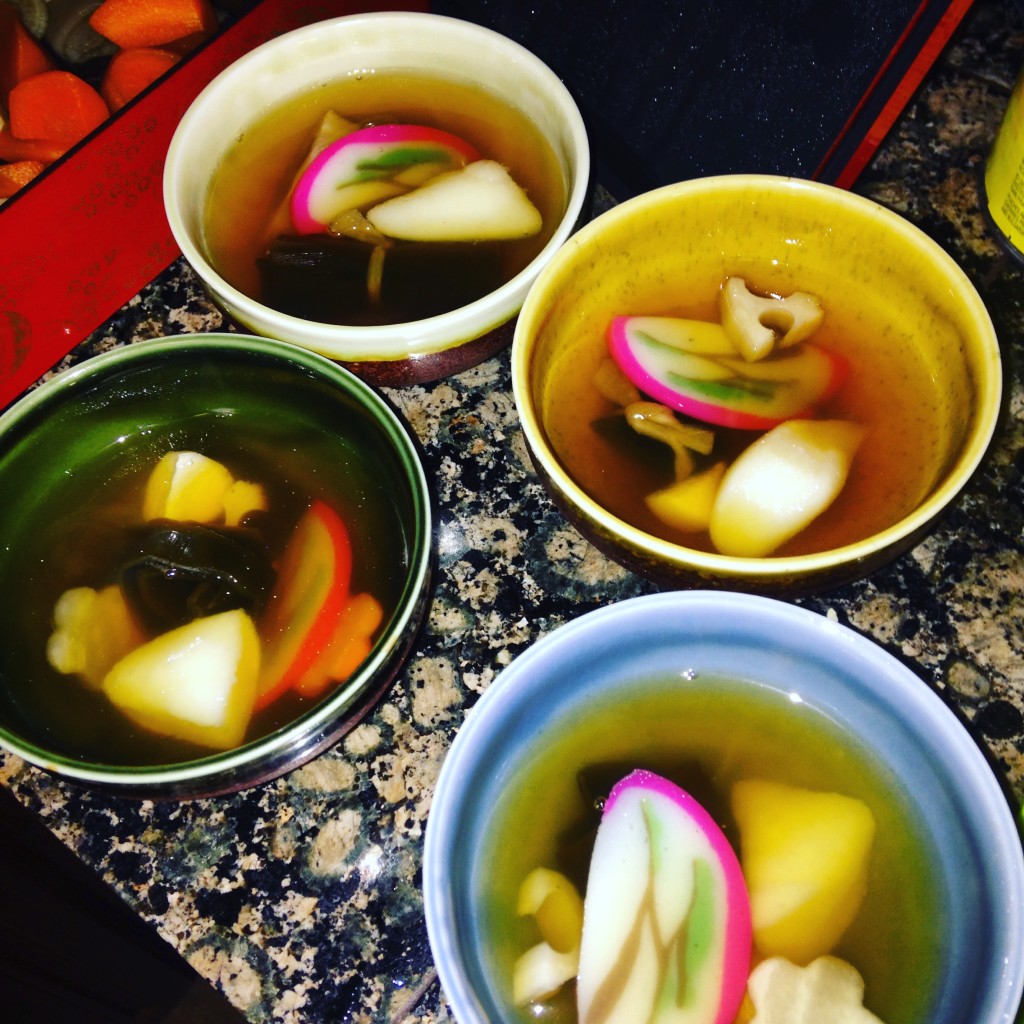 Manju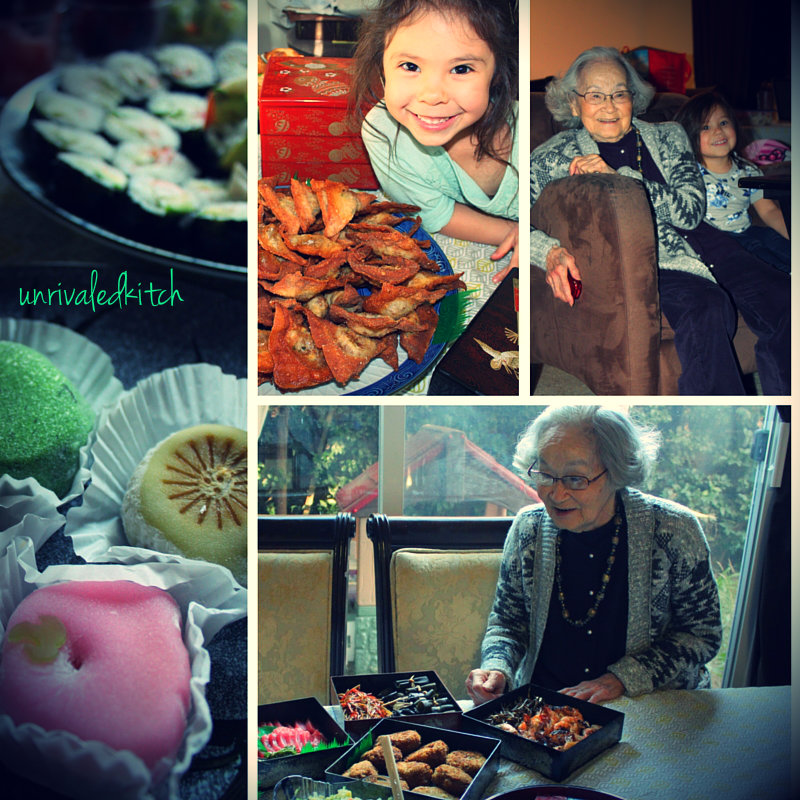 May you and your loved ones have an amazing 2016 and beyond filled with luck, love and your heart's deepest desires.
Happy New Year!
Cheers,