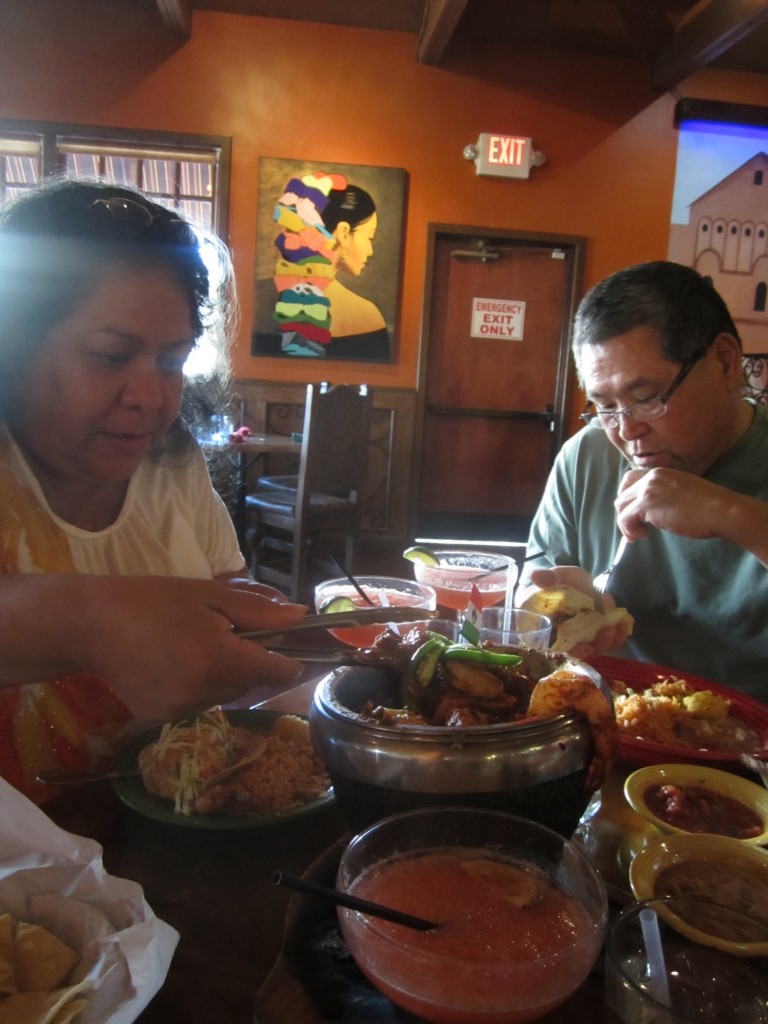 We had multiple Father's Day celebrations for my dad this year. I've been working quite a bit, so we braved the restaurant scene that weekend so we would have more time to be with family instead of cooking and cleaning. My dad is such a special person that we can't help but celebrate him often. So amongst our other Father's Day celebrations, I got to spend a little time with my parents and grandma at El Patron restaurant in Reseda, CA.  Being in the valley, I'd say we have a great selection of Mexican food choices and El Patron is one of them.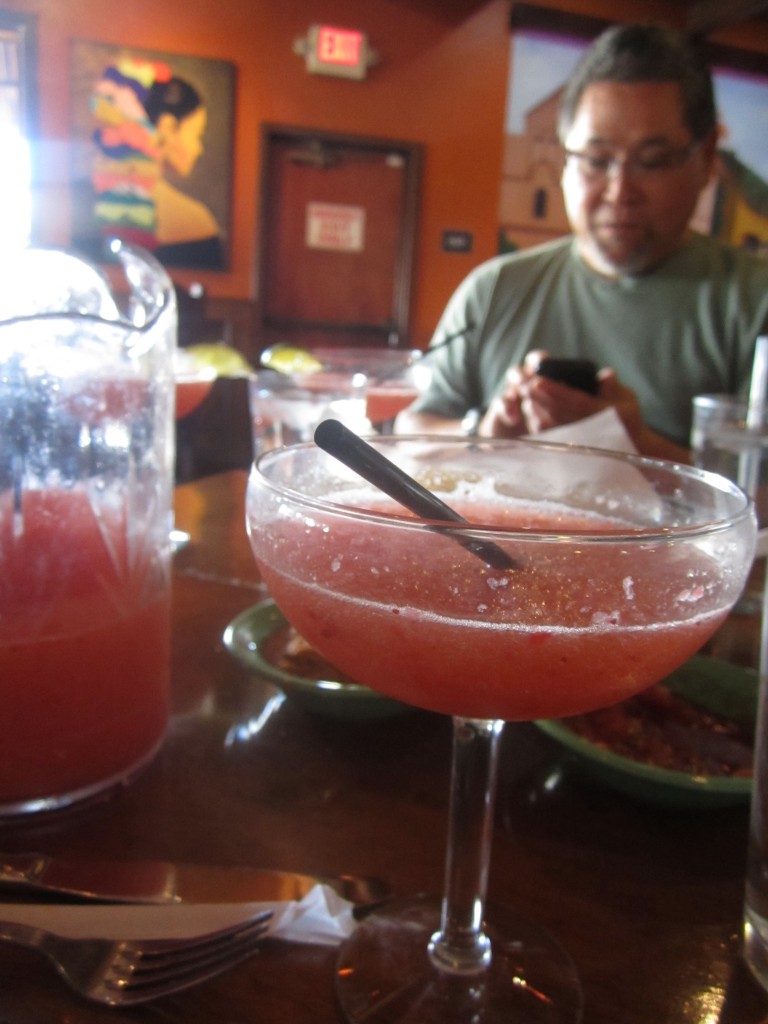 Our service was very good from beginning to end; our waiter was engaged and very friendly.  As we looked over the extensive menu, I was impressed to see new and different items on the menu that aren't traditionally on Mexican menus. They have many vegetarian options for people with dietary restrictions and a kids' menu as well. The atmosphere is family-friendly, but they have a large patio and bar for the adults.
When we finally figured out what we were going to order—after talking and splitting a pitcher of margaritas—we decided on the Molcajete Cielo, Mar y Tierra (sky, sea and land), which is a large mortar with slow simmered sauce with cactus, tomatoes, shrimp, chicken and steak with cheese and fresh tortillas. The dish served two people, but maybe even could have served three. My mom and I really enjoyed the delicious molcajete, which was easily the highlight of our dinner. The portion and ratio of meat and shrimp was impressive, having served a very ample portion of each protein. My dad ordered fish tacos, which had a really nice piece of fried fish in each one, but they weren't the greatest fish tacos we'd ever had. My grandma had the chile relleno and carne asada taco combination. The chile relleno was better than I've had in a long time; the egg was fried perfectly and the pepper wasn't too spicy. All of the entrees were served with beans and rice as well as a sweet corn cake.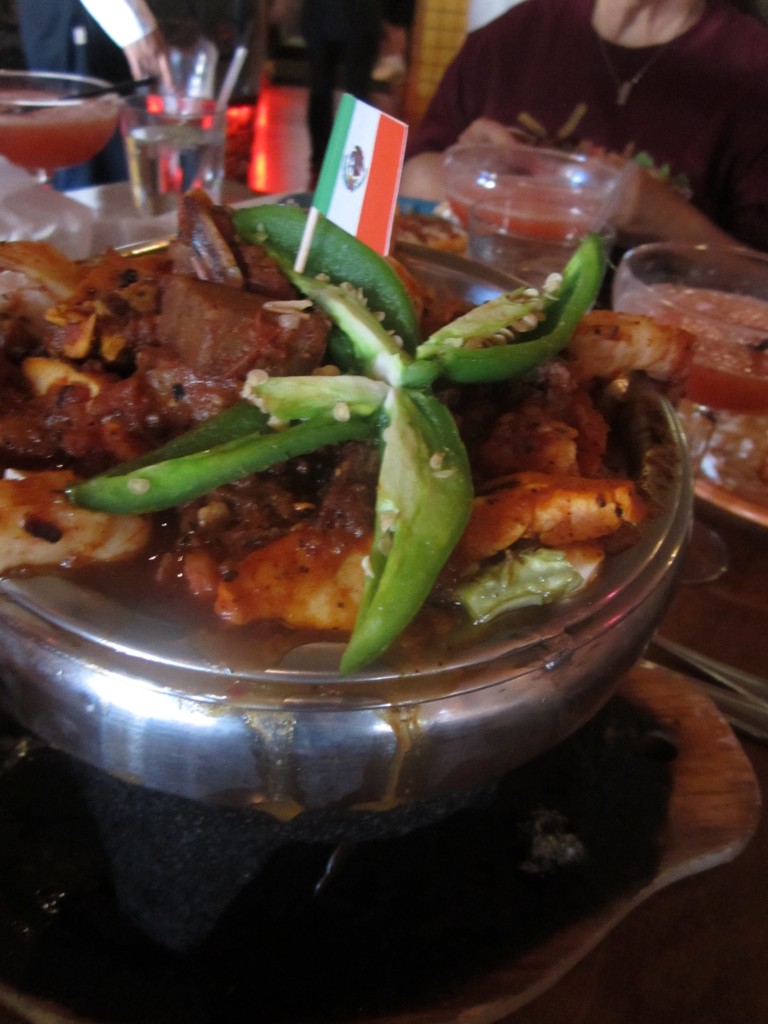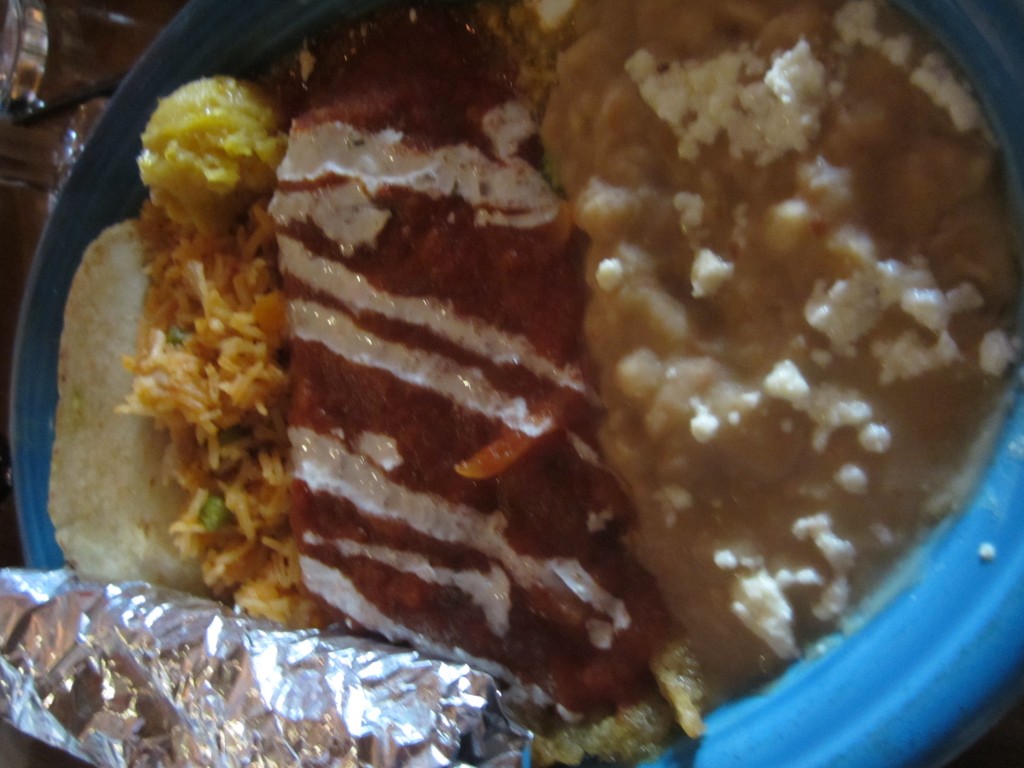 We had a fantastic meal together celebrating not only my dad for Father's Day, but also having one last celebration for my grandma's 80th birthday. I'm so grateful for my amazing family and all the time I get to spend with them is so precious. I hope everyone had a wonderful time celebrating their dads.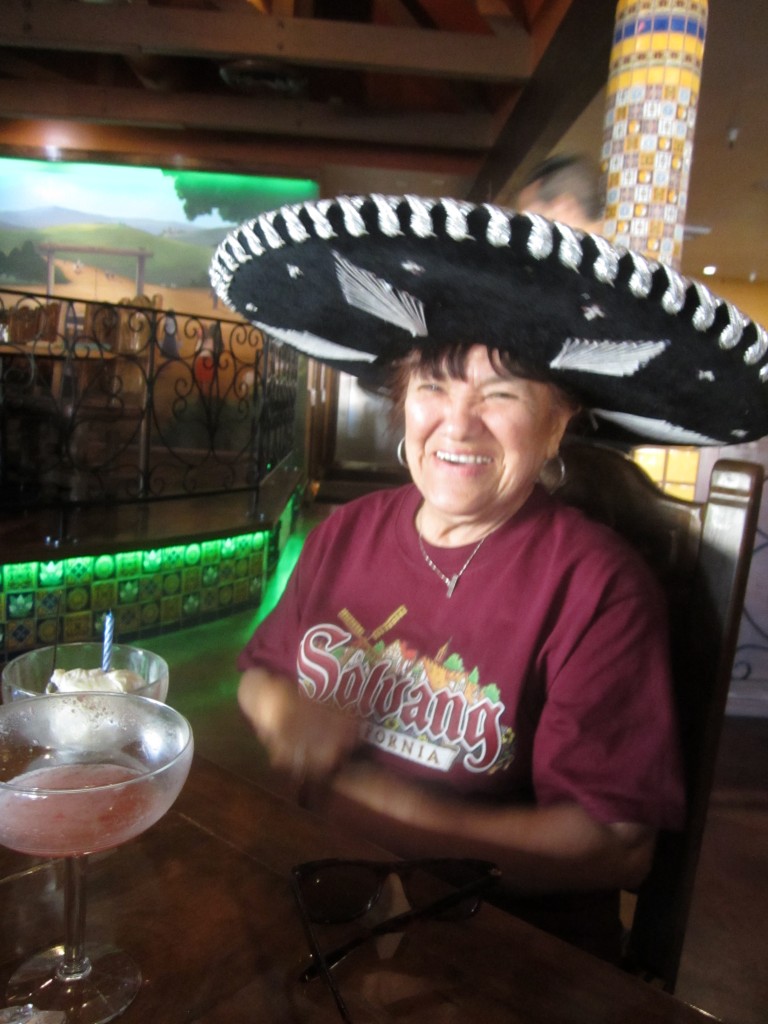 Cheers
-Unrivaledkitch