So many things have happened since I last blogged and I am so happy to be back up and running just in time for the holidays. My yoga businesses have been truly paving the way for me to make a culinary come back the last few months and it feels really great to be able to combine my passions into a successful career!
Unrivaledkitch is a offering of love and passion through food and food adventures. I am happy to be working with my partner in life and culinary adventures, Brandon Worrell on this next phase of this blog and business. Brandon is currently working as a private chef, culinary school instructor and has agreed to work with me on some more awesome culinary adventures as the co-owner of Unrivaledkitch. When I created Unrivaledkitch over 7 years ago I started blogging because I wanted a way to connect with others through food and food adventures. To share, be seen and heard through my journeys of culinary delight. I spent a lot of time this last 5 years working on my yoga businesses KimberlyFujitakiyoga.com and Littleheroesyoga.com , which are my passion, pride and joy and I am grateful to be able to combine the two services to help more families in need.
Unrivaledkitch has expanded to offer private in home chef services, meal delivery and catering for small and large events. We are currently serving the Los Angeles and Ventura County areas with these offerings. If you are interested in private dining or chef services please email us at unrivaledkitch@gmail.com
Below is a list of our services and we can be contacted to create a specialized menu for your event. Please email us to be on our mailing list and we are currently accepting inquiries for holiday parties and private events.
In home private chef services: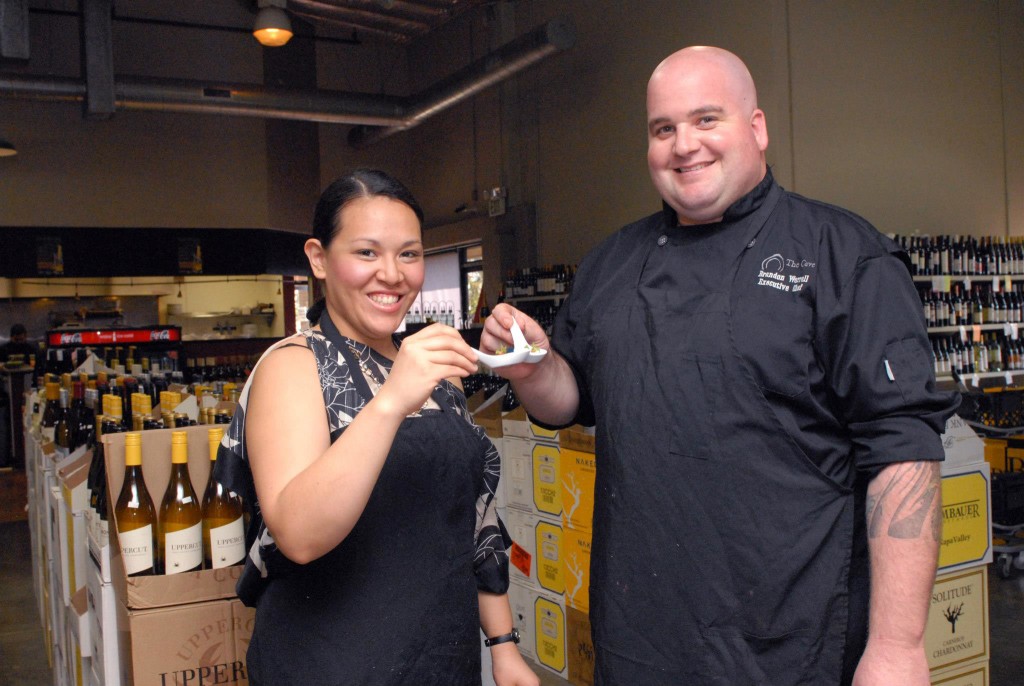 Choosing a designated time and date, one chef will come to your home and prepare unique and healthy meals for you with desired items and foods your family enjoys. 
You are welcome to purchase the ingredients yourself for us to prepare or we can shop for you for an additional fee of $55 for one store and $30 per store/ farmers market after the first. We find this is especially helpful for new families if shopping yourself is not possible. We can also pick up household items while we are there if you need anything email us and we'll add it to our list.
In home Chef services start at $300 for 3 hours of cooking, cleaning and organizing not including the cost of food. $100 per hour after 3 hours. 
In three hours

 we usually can prepare between 2-4 meals for a couple and prepare snacks and store fresh fruits and vegetables for easy access snacking between meals. 
Meals can be prepared organic, local, omnivore, vegetarian, vegan or a combination of all. 
Prepared Meal Delivery:
We also have prepared meal delivery. If you are short on time or can't be home, we can prepare delicious home cooked food and deliver it ready to reheat to your door.  We would send you menu choices and you can choose what you would like from a variety of dishes from all over the world. You would confirm your order and delivery date and time. 
Please email unrivaledkitch@gmail.com for price information
Menus like the one below will be sent out on Friday morning and you have till Saturday at 9pm to make your selections for Monday afternoon or evening delivery. 
Catering and Special Events
Our chefs will create a one-of-a-kind menu for your special party or event. With the holidays coming up there is no better time then now to book your party with Unrivaledkitch. Email us at unrivaledkitch@gmail.com or call  818-231-1293  and we will connect you with one of our chef to create the perfect party for your special occasion. Unrivaledkitch specializes in holiday favorites, children's birthday parties, corporate events, baby showers, reunions, weddings and everything in between. Our expert chefs have over 15 years of experience cooking for all occasions.
Personal Grocery Shopper
Grocery shopping takes lots of time, money and effort with our already extremely busy lives. Sometimes just getting to the grocery store is our biggest obstacle to eating healthy.  Unrivaledkitch can help aid in the tedious grocery shopping task by making weekly or bi-weekly shopping trips for you and/or your family. With a great variety of markets in our local area and our constant pursuit to find new interesting food resources, Unrivaledkitch has access to the world's various ingredients, local farmers' markets, fresh fish and quality meats and cheeses that your local store may not be able to offer. As your home is ready for the week, you'll have quality ingredients, which are the most important part of a fantastic healthy meal. Your groceries are picked with the highest quality in mind and you and/or your family's preferences all included in your pre-made shopping list.
Fees include delivery, mileage and shopping time
Fees do not include the cost of groceries
Payment must be received upon delivery
Personal grocery shopping fees are as follows:
$55 plus the cost of groceries for one Grocery Store/ Farmers Market and an additional $30 per grocery store/ farmers market if necessary.
Please 
contact 
us for shopping lists and delivery dates. we looks forward to acquainting you with your own Unrivaledkitch!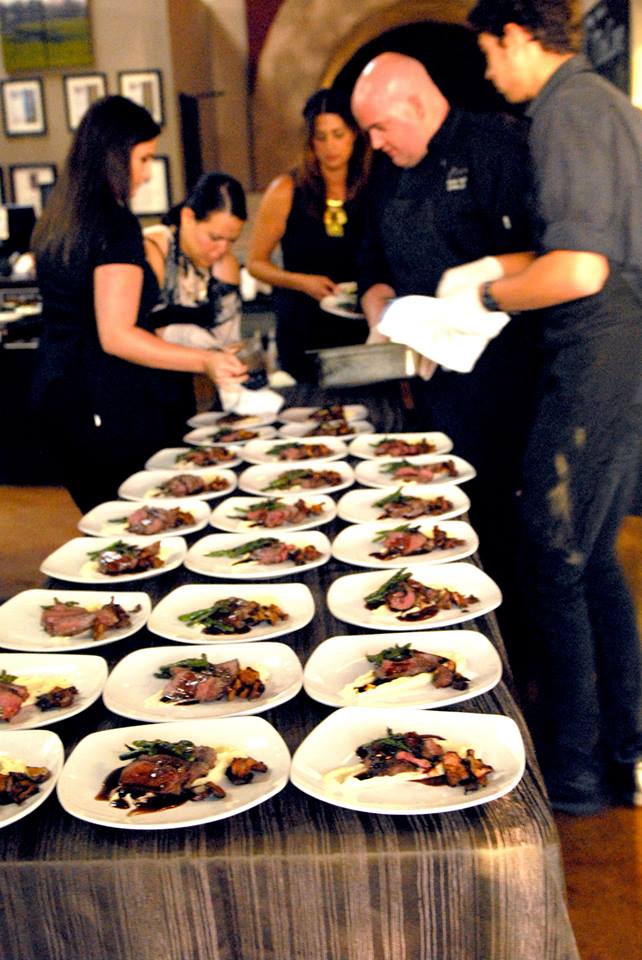 Culinary Classes
Kimberly and Brandon are teachers as well as chefs, and have taught so many amazing chefs in their culinary careers. Brandon currently is on staff at Oxnard Community College Culinary Program.  This is a wonderful advantage for willing and eager student to learn to cook in the comforts of your own home or office. We will bring everything you need to learn to make your favorite dishes in the comfort of your own space. Each meal will come with a detailed recipe book and the step by step and hands on instructions for you to create fabulous meals and learn something along the way.
Cooking classes start at $250 for a three course meal plus the cost of ingredients, additional students and menu choices. Share the gift of culinary arts! Email us today to book your cooking class.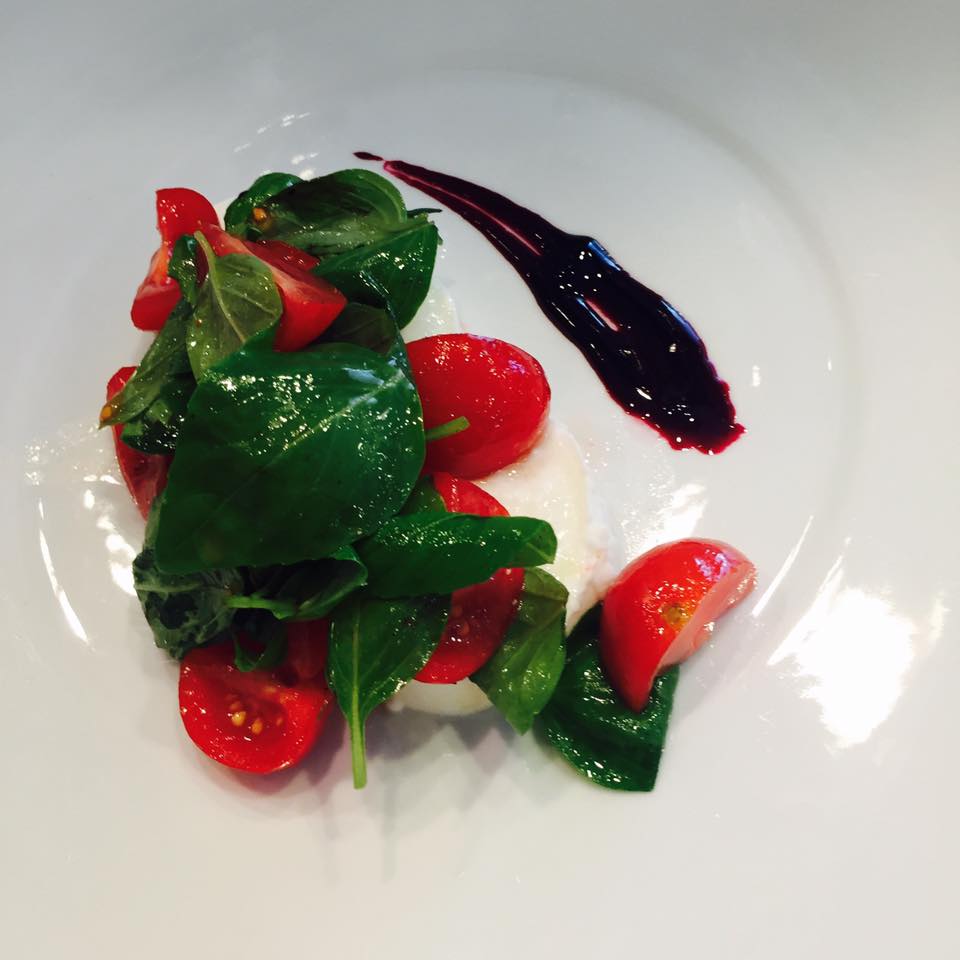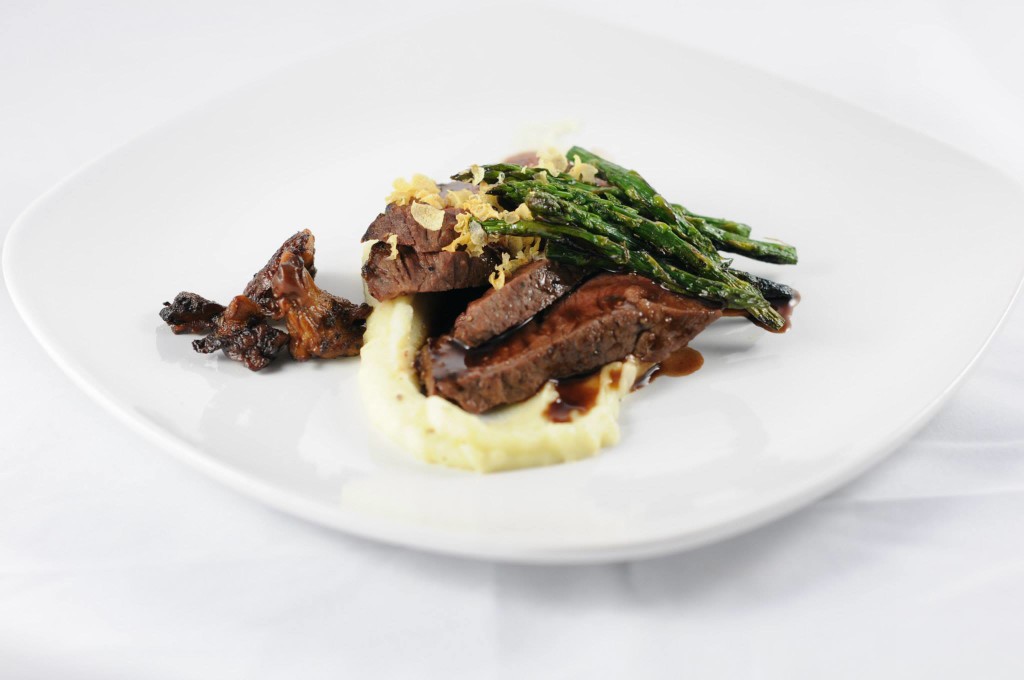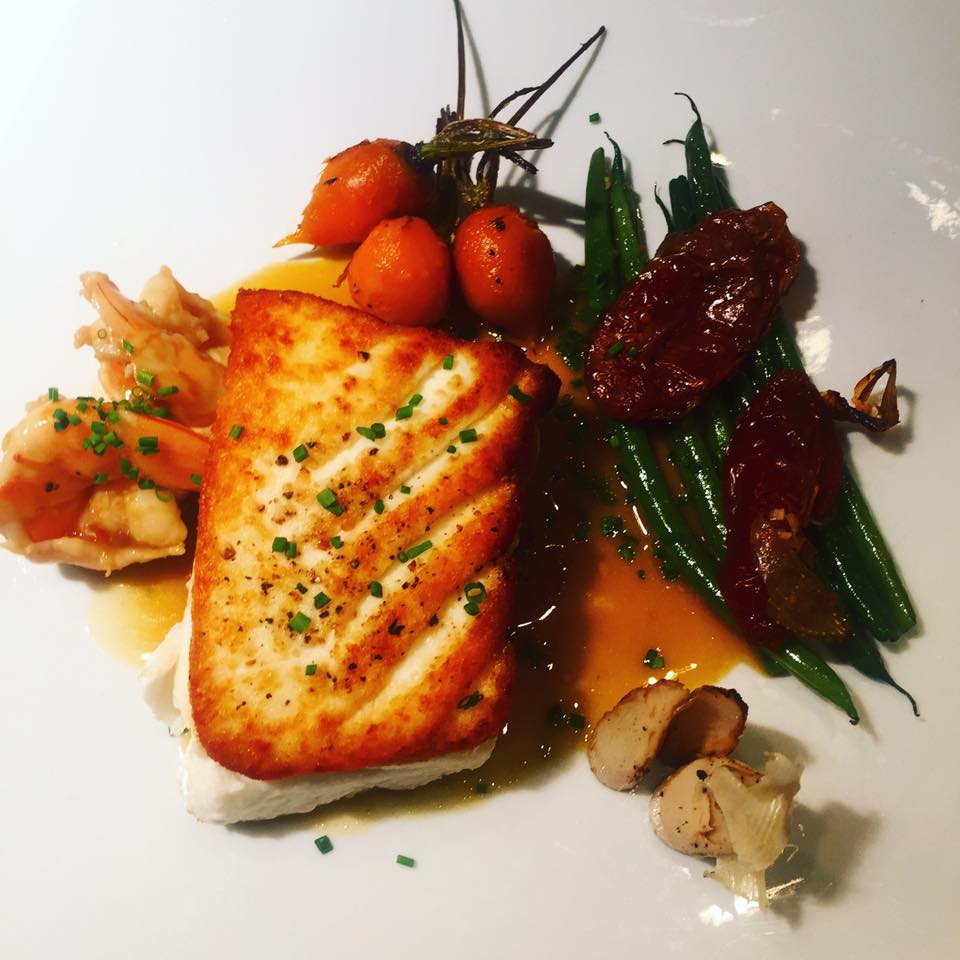 YogaDinner
This combination wellness package brings together the best of both of Kimberly Fujitaki's talents: Cooking and Yoga. With the dinner and yoga combo, we'll stretch, breathe, connect deeply and have a delectable dinner on the table in the comforts of your own home.  Kimberly will arrive at your home at the scheduled time for your yoga session and after she will use your kitchen to create a deliciously healthy and hearty meal for you to consume. Yoga and dinner is a perfect way to nourish your whole body. A ladies' night out or date night can be transformed into a magical evening of union and fare—nourishing from the inside out.
Please contact Kimberly to reserve your YogaDinner date
YogaDinner Date Night
1 hour restorative yin yoga practice
2-course meal: appetizer and entrée
$300 for two people*
YogaDinner for three or more
1 hour restorative yin yoga practice
2-course meal: appetizer and entrée
$150 per person after 2*
*Price may vary upon menu customization
Yoga Retreat and Retreat Chef Services
Looking for a wonderful chef for your traveling or local retreat? We have the right person for the job. We create healthy, creative meals for you and your guests to feel inspired and replenished by the delicious foods of the season. Please email us to inquire about retreat chef services for your next get away! Email unrivaledkitch@gmail.com 
For additional information on any Unrivaledkitch Wellness Services, Catering, Private Dining, or Cooking Classes please contact Kimberly by phone 818-231-1293 or by e-mail at Unrivaledkitch@gmail.com.
If you have any questions please feel free to reach out!
Thanks for coming along on this culinary adventure.
Cheers
-Kimberly Fujitaki & Brandon Worrell
Owners and Executive Chefs Unrivaledkitch